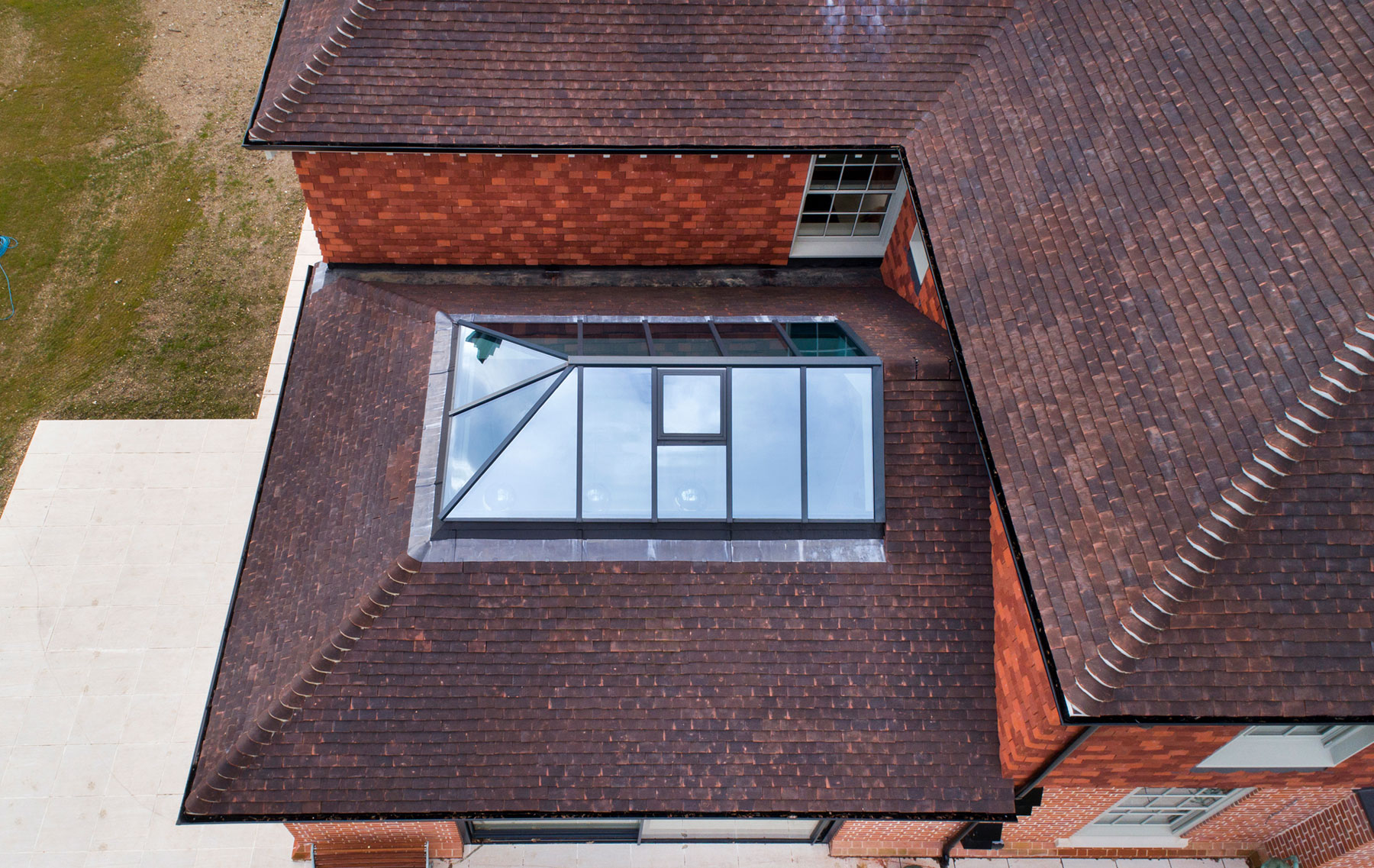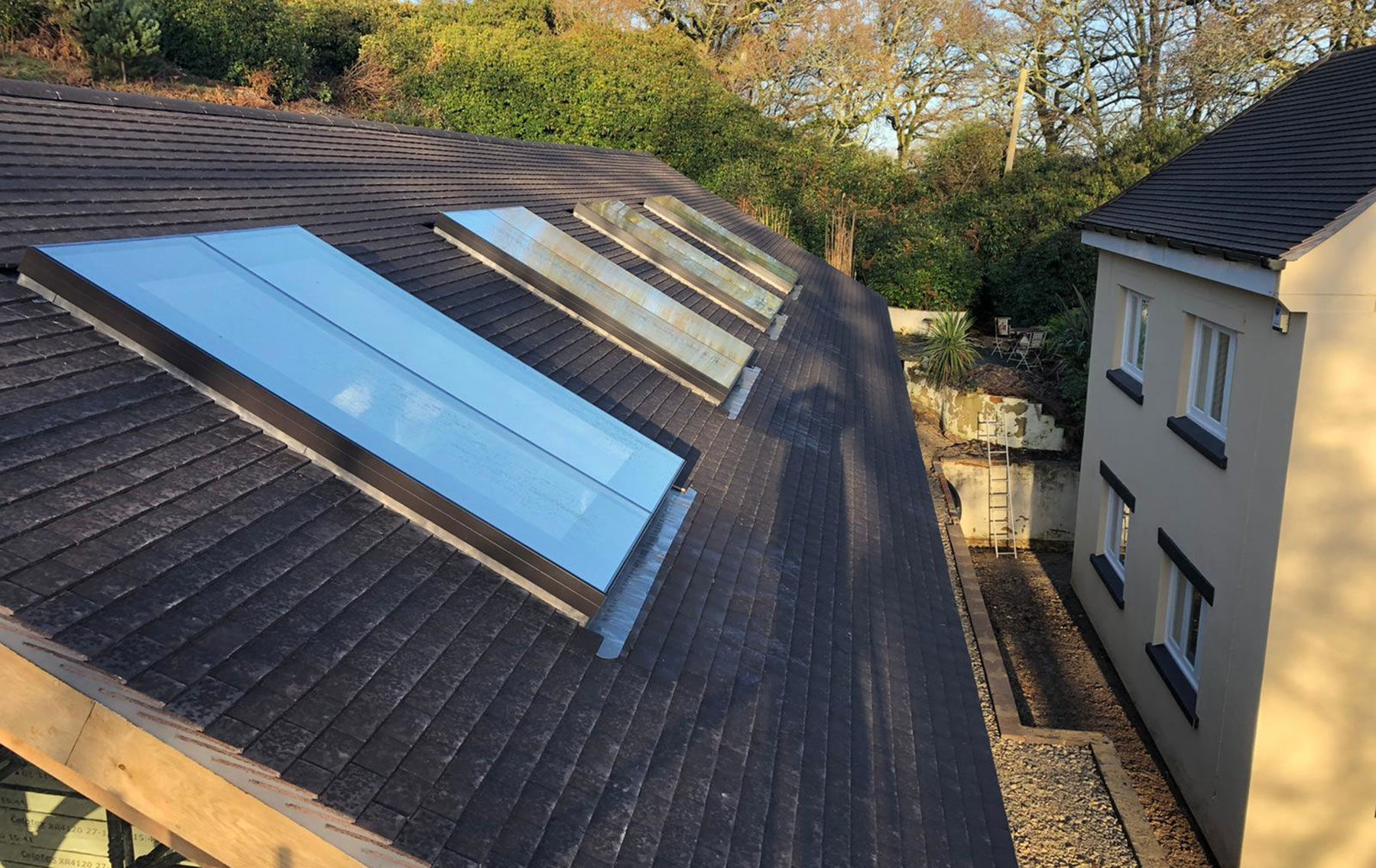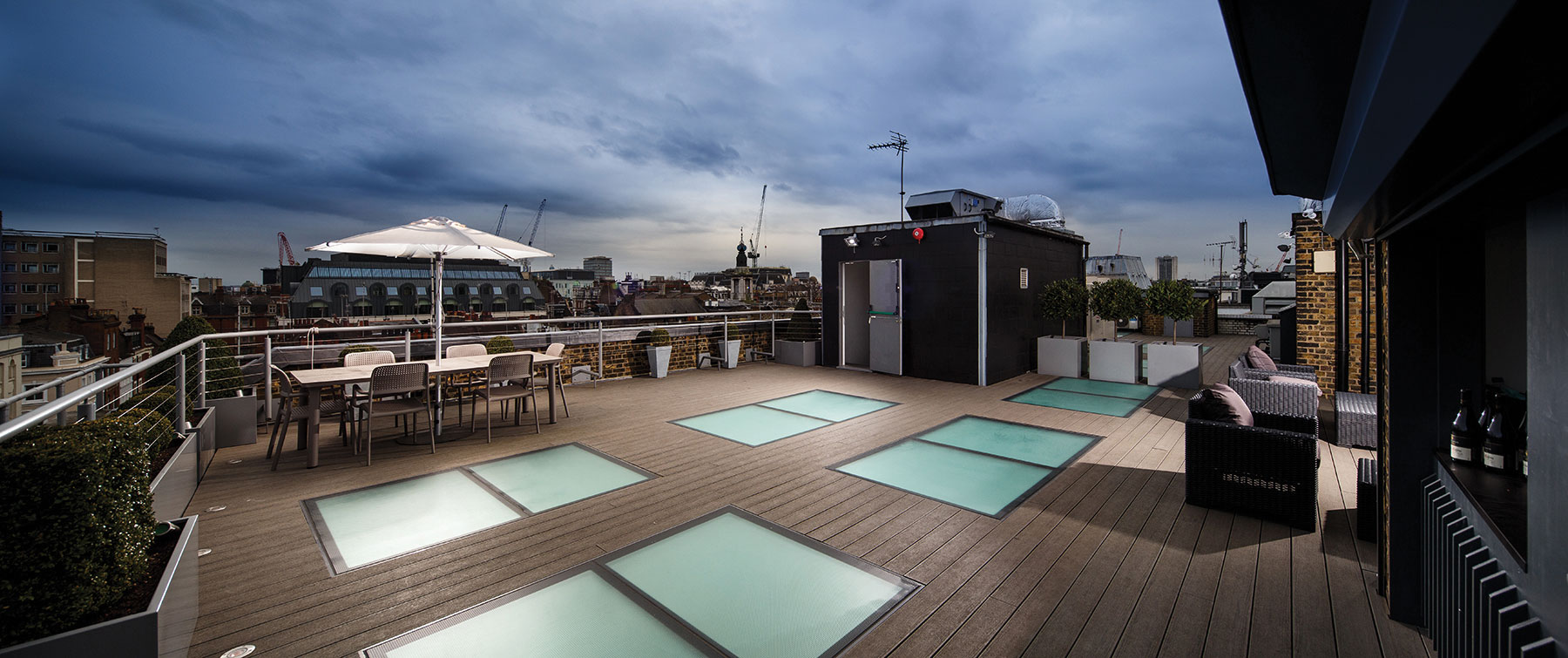 ODC Glass Roofs & Rooflights – Enhance any space
Our glass roof systems are ideal for flat or pitched roof extensions and wintergardens. With mono, double pitched and hipped designs you can have a glass roof of specific and unique construction.
We offer bespoke flat glass rooflights and roof lantern structures, as well as opening rooflights, all with slim contemporary aluminium frames.
Outstanding thermal performance
Pitched and flat options
Uninterrupted frameless views
Standard sizes up to 4000mm x 2000mm and bespoke sizes
Self-cleaning, tinted, obscured, solar control and sound-proofing options
Manual, electric & remote control options
Security and safety to British and European Standards
10 year guarantee
GLASS ROOFS
As specialists in bespoke architectural glazing, we design, manufacture and install custom-made glass roofs for extensions, atriums and wintergardens. Combined with glass curtain walling, sliding or bifold doors, a glass roof creates a spectacular glazed feature in any home.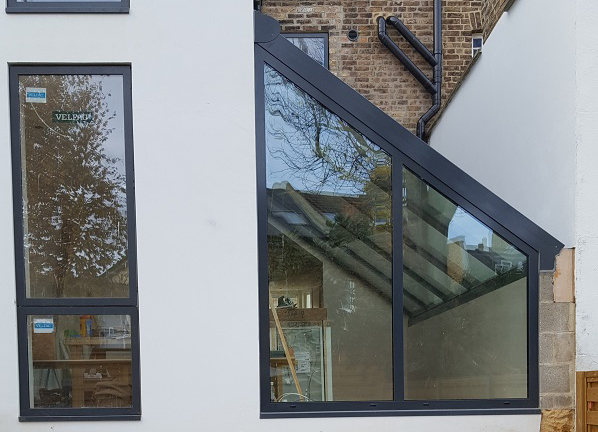 PITCHED ROOFS
ODC mono and double-pitched multi-section roofs will form sloping roofs of glass, designed to span an entire extension or covered walkway. They can incorporate opening roof sections for ventilation, and combine with our bifolding and sliding door systems to form complete glass structures.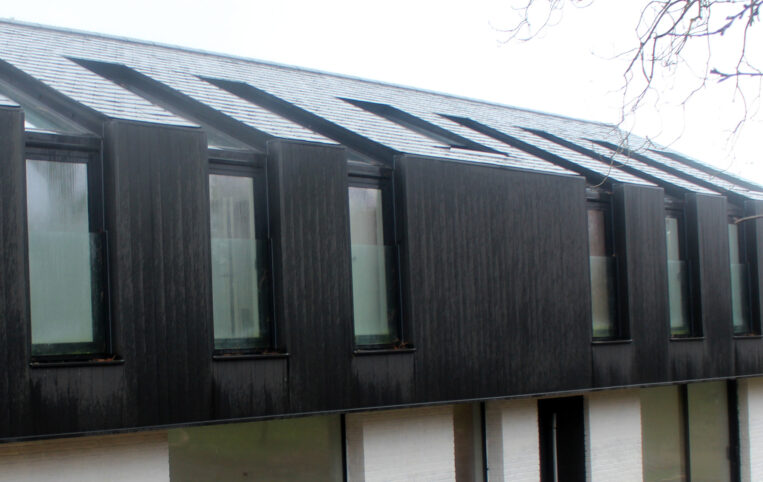 HORIZON ROOFS
UP AND OVER GLASS ROOFS
For a fabulous unobstructed view of your horizon or skyline, our contemporary Horizon glass roofs are an exciting option for new build projects and extensions. With an 'up and over' construction, where vertical glass meets pitched glass with glass to glass joints, Horizon offers dramatic possibilities for your architectural glazing design.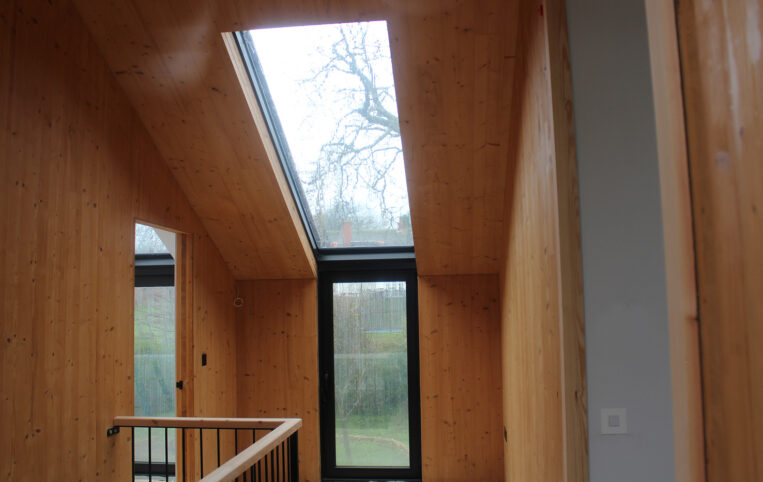 KEY FEATURES
GLASS ROOFS
Perfect for side & narrow extensions
Ideal for covered walkways
5° to 45° degree pitch
Combine with vertical sections
Uninterrupted frameless views
Bespoke design to fit your project
Compatible with box gutters
ROOFLIGHTS
We manufacture fixed and opening aluminium rooflights of all designs, each uniquely and expertly tailored to your needs, and all with exceptional thermal performance and water tightness. Double or triple glazed, they can be specified with solar control glass, tinted or obscured glass and superb sound insulation. We also supply walk-on and access rooflights, all manufactured to British Standards for safety and security.
FLAT ROOFLIGHTS
ODC's contemporary aluminium Flat Rooflights, in standard and bespoke sizes, and available as fixed or opening models, bring a valuable light source to any part of your home. Expect the maximum glazing and an uninterrupted frameless view of the sky from any angle. With optional fully automated opening mechanisms, the highest thermal insulation, safety and security standards, our rooflights have both exceptional design aesthetic and performance. Our Access Rooflights are high specification, safe access models where easy exit to a flat roof is required.
ODC Fixed Rooflight Datasheet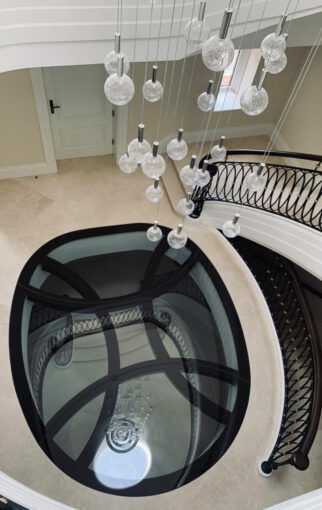 WALK-ON ROOFLIGHTS
Our Walk-On Rooflights allow valuable natural light to travel between flat roof spaces like terraces and balconies to lower floors, creating a wonderful atrium environment. Also available as internal rooflights with ultra-slim framing, ODC Walk-On Rooflights have toughened laminated outer panes and can be finished with anti-slip patterned surfaces and are fitted flush with floor levels. Fast becoming popular as architectural features in residential projects, Walk-On Rooflights will revolutionise your home.
ODC Walk on Rooflight Datasheet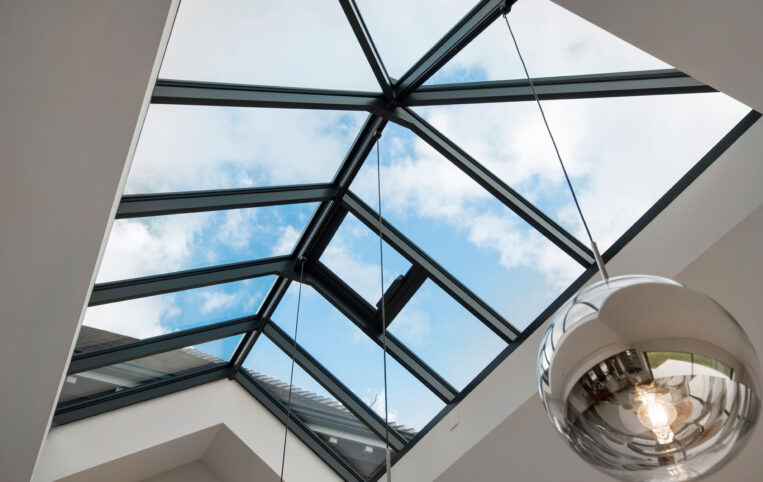 ROOF LANTERNS
The classic glass roof lantern is now available in both traditional heritage and contemporary designs to form a stylish architectural focal point for a glazed roof installation. Custom-made to your design, or in standard sizes, our pitched rooflights can be combined with vertical window sections to create beautiful, ventilated lanterns. We also offer an elegant Pyramid design with ultra-slim frames, providing superb light transmission to interior spaces.
ODC Hipped Roof Lantern Datasheet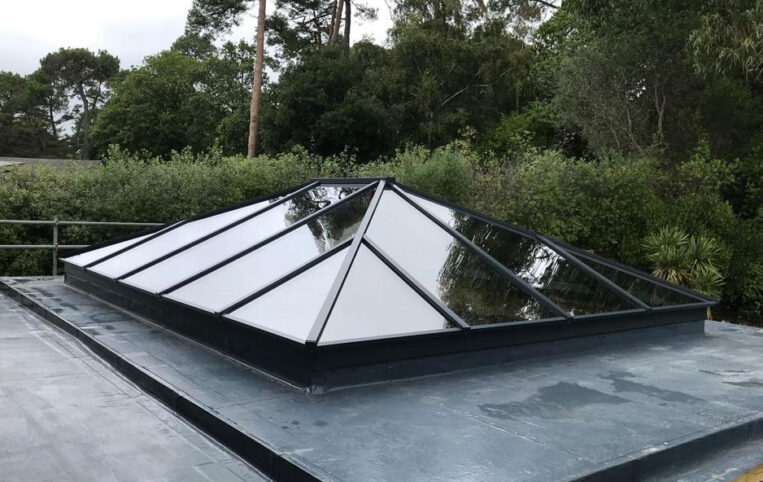 KEY FEATURES
ROOFLIGHTS
Glass U-value from 0.5 w/m2k
Fixed or opening models
Robust aluminium structure
Internal frameless borders
Optional Weather Sensor Pack
Double or triple glazed
Exterior Anthracite Grey
Interior White finish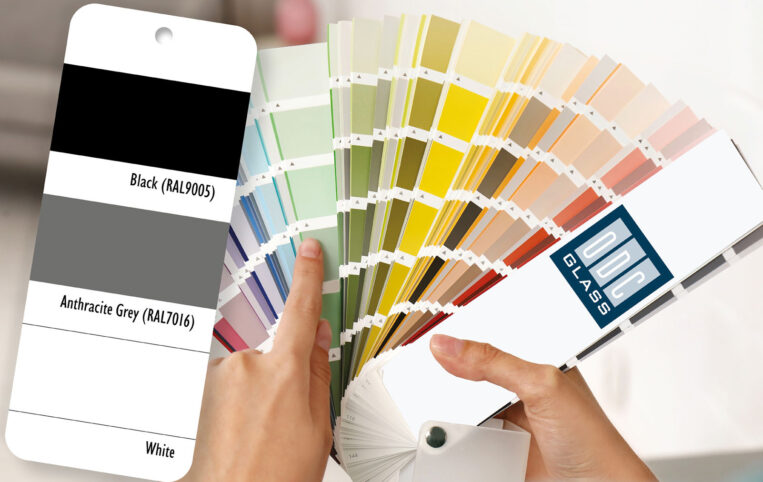 ODC FINISHES
All our rooflights are finished in three classic and timeless colours as standard: Anthracite Grey, White or Black. And dual coloured with white for the inside frame as standard. You can also specify frames in bespoke colours for a unique look, powder-coated in a huge range of RAL colours to match the property's aesthetic. All finishes are covered by our 10 year product guarantee.
ODC Quality
ODC roofs and rooflights are custom-made, which means we select the finest components from leading suppliers to manufacture for each individual project.
All ODC roofs and rooflight systems have been designed and extensively tested to exceed the requirements of both UK and European performance criteria for thermal qualities, weather rating and security and have a 10 year warranty.
WORKING WITH ODC
From bespoke design right through to exacting installation, ODC offer an end-to-end service. Our expert team are here to discuss your vision with you, your architect and main contractor. You are in safe hands.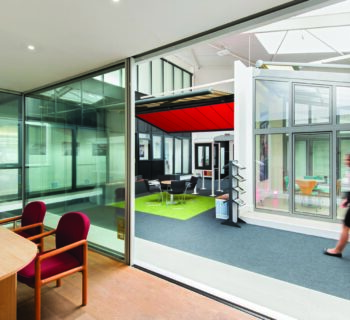 VISIT A SHOWROOM
Visit one of our showrooms to explore the look and feel of ODC systems, rooflights, windows, awnings and blinds.
ODC ROOFLIGHTS FREQUENTLY ASKED QUESTIONS
You can install a rooflight under your Permitted Development rights as long as it does not project more than 15cm from the roof slope. If the rooflight extends forward of the roof plane on the elevation fronting a highway then it's not allowed under Permitted Development. If you live in a conservation area, then you may be required to install conservation rooflights, but it's always best to check with your local authority before you begin.
Kitchens and rooms with lots of direct light benefit from ventilated systems. Rooflights with trickle vents allow a small amount of air movement. Opening rooflights with manual or electric controls give you more flexible ventilation options and can be fitted with opening sashes, climate control and rain sensors. Little and often is our advice when ensuring your home is well-ventilated; windows with trickle vents allow fresh air flow in a room and keep moisture build up to a minimum.
If your glass roof or rooflight is south-facing, you may want to upgrade to glass with a solar-control coating which effectively blocks about 99% of UV rays. ODC Solar Control Glass will protect your interior finishes from sun fade and reduce the cost of air-conditioning for an area of a home with large glass elevations.