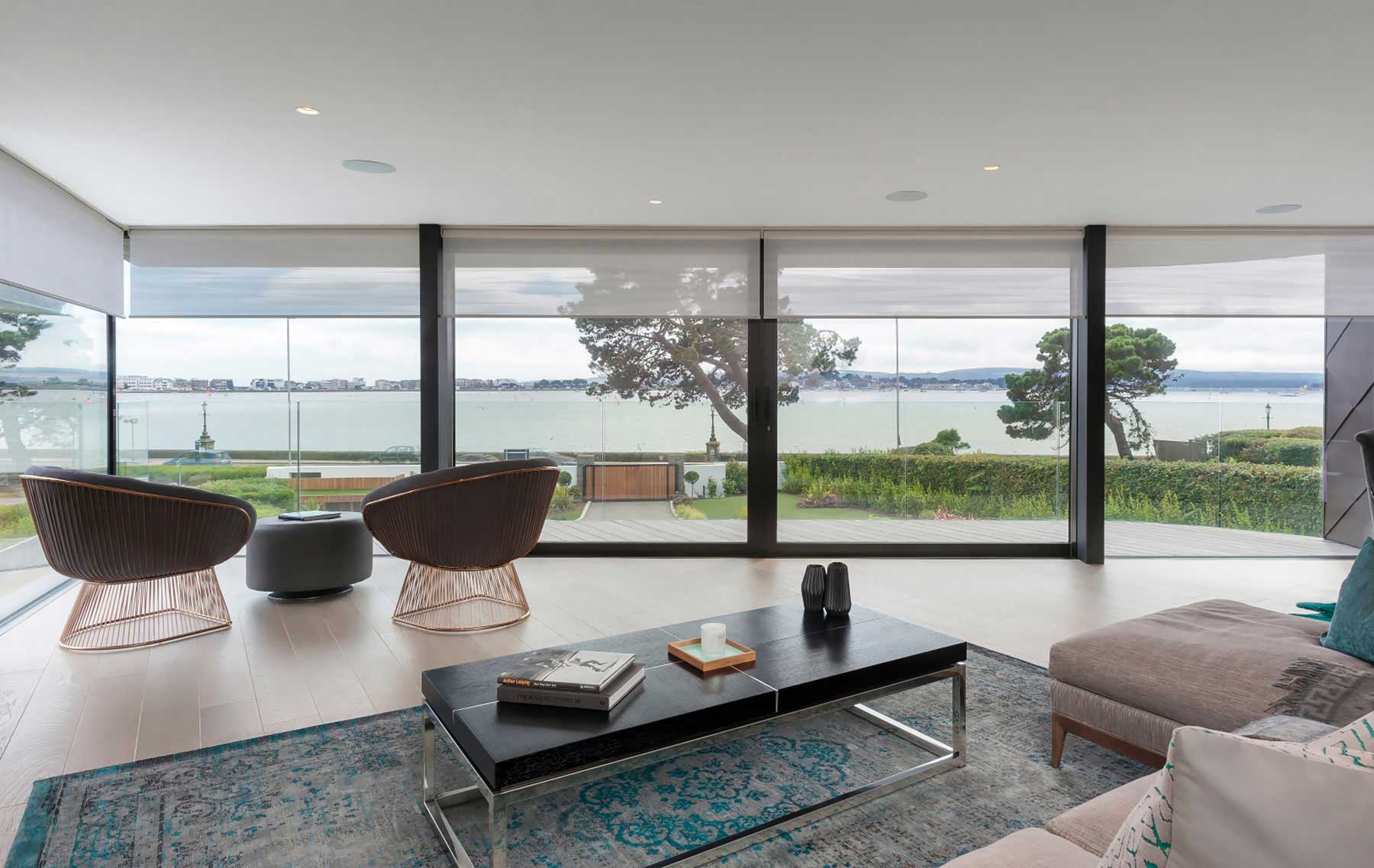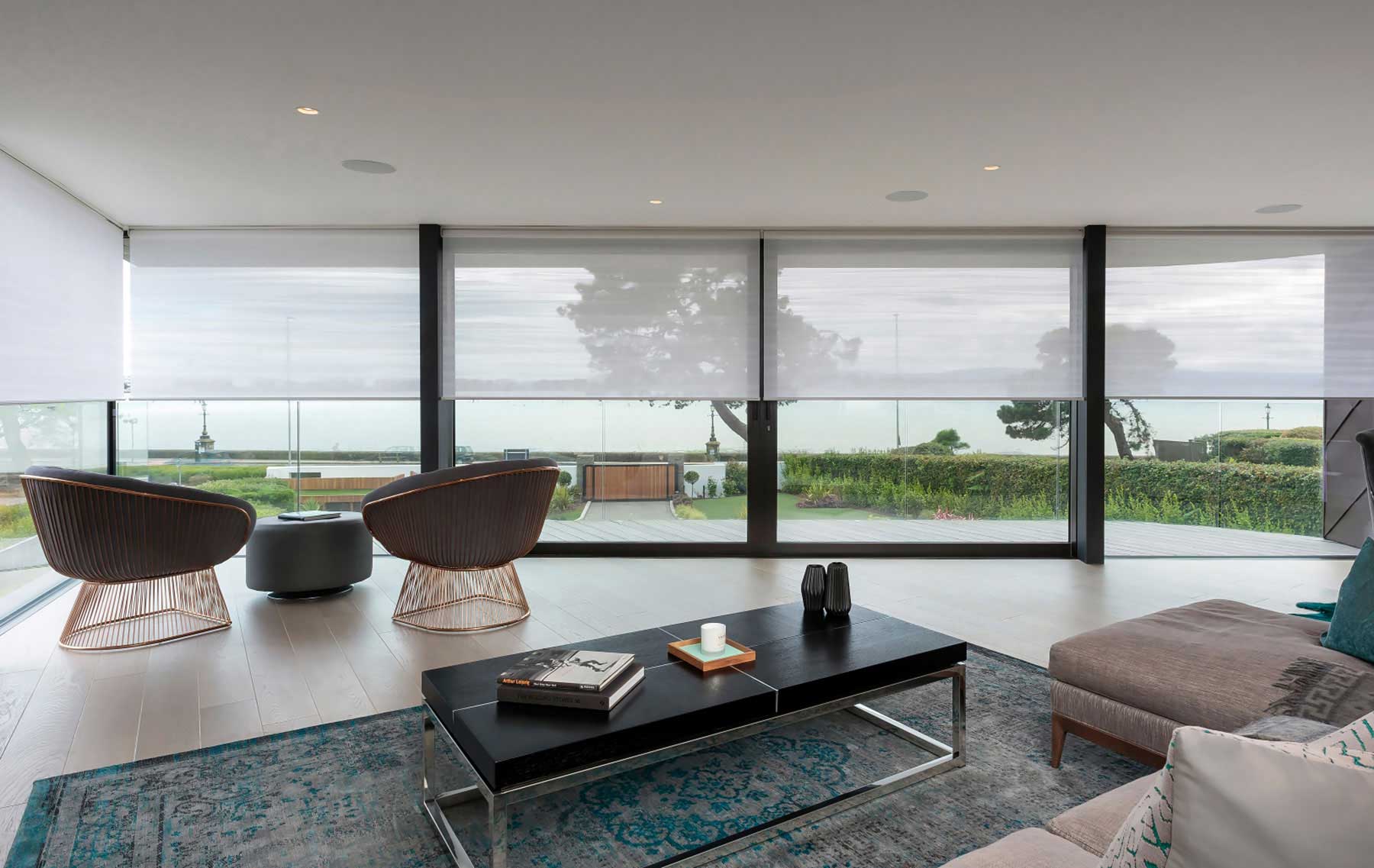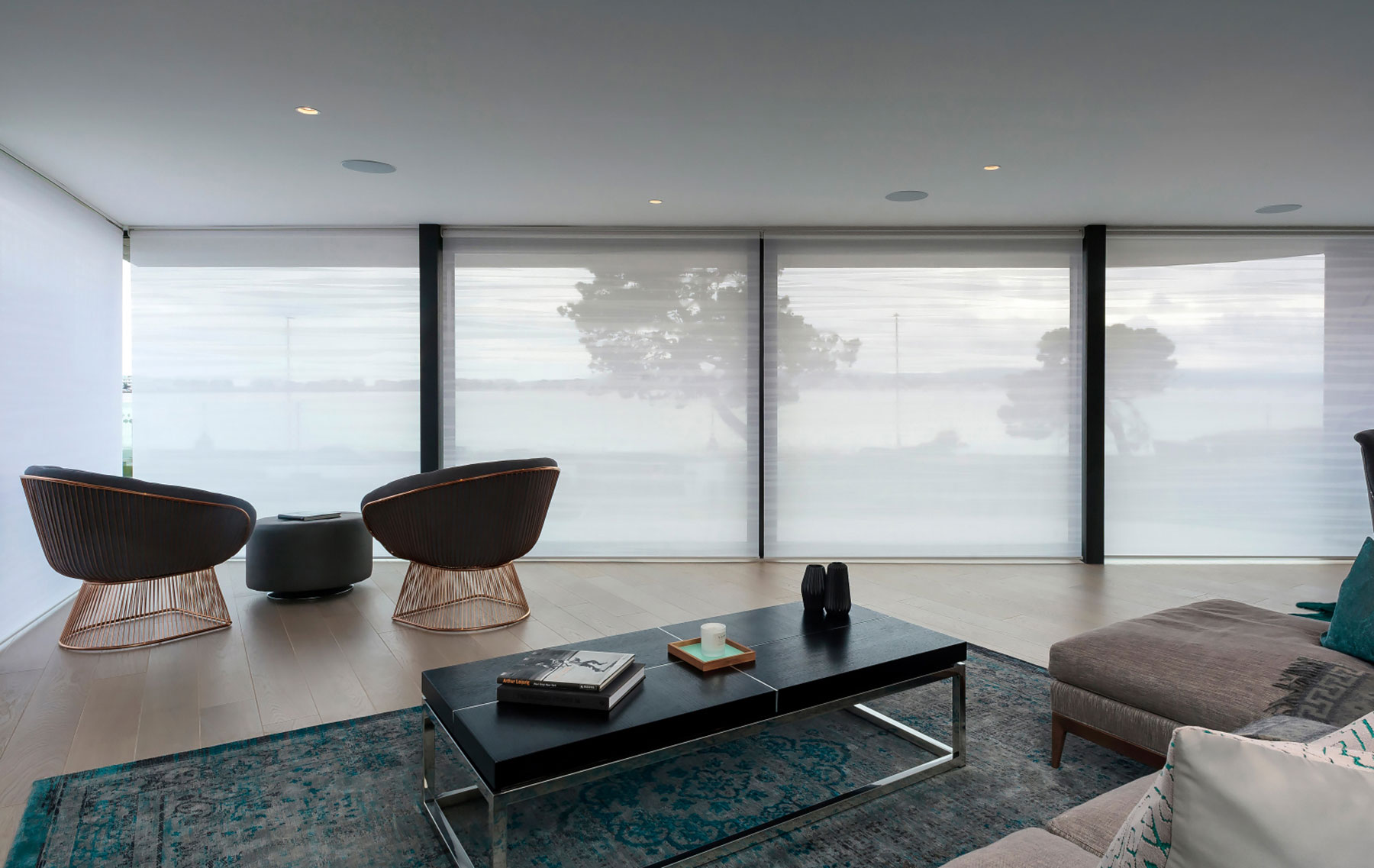 BLINDS TO COMPLEMENT YOUR BIFOLDS AND SLIDING DOORS
ODC offers a choice of systems for perfect privacy and shade to complete your glass installation. Integral Venetian blinds provide maximum privacy, light and solar control. Remote-controlled roller blinds and manual pleated blinds are both minimalist and stylish. 
System integrated blinds
Manual, electric & remote control operation
Solar control
Vast range of styles, fabrics and colours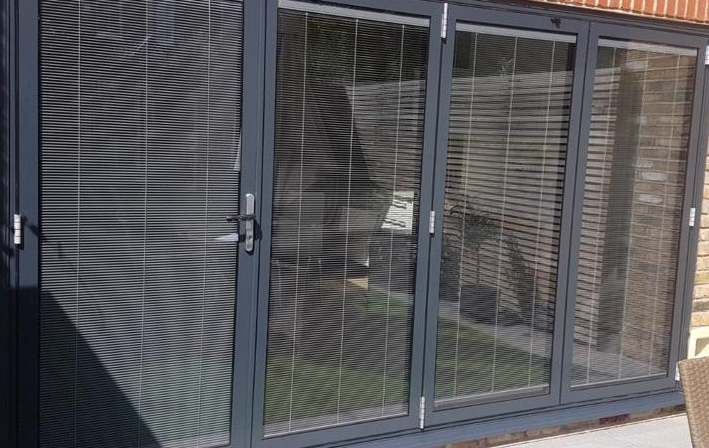 INTEGRAL BLINDS
Our Italian-made integral Venetian blinds are permanently sealed within a dust-free double glazing cavity, forming a discrete system to manage your privacy and light levels with maximum efficiency. Integral blinds are best considered at the design stage of any glazing project, at which point our experienced team are very happy to outline possible options.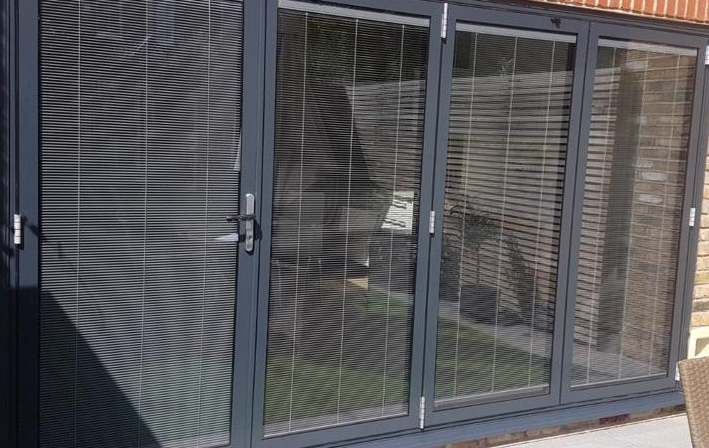 KEY FEATURES
ODC INTEGRAL BLINDS
Discrete sealed-in blinds
Never need cleaning
Improve energy efficiency
Remote or manual control
Venetian system
Solar option
Wide range of colours
Fitted within sliding and bifold doors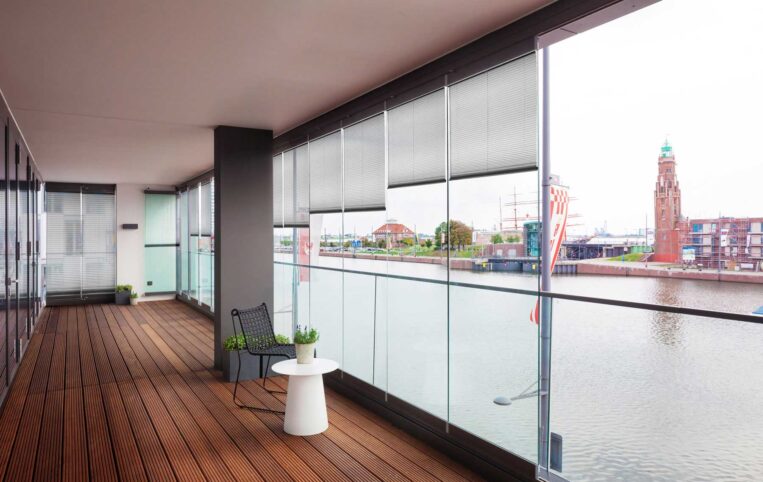 PLEATED BLINDS
Neat and easy to operate, pleated blinds are popular option for many homeowners. Their simplicity and soft textural finish make them aesthetically pleasing in all areas of the home. Our manually-controlled pleated blind systems clip simply onto window and door profiles. Pleated blinds can be locked in a variety of positions, moving either from the bottom to the top, or from the top to the bottom.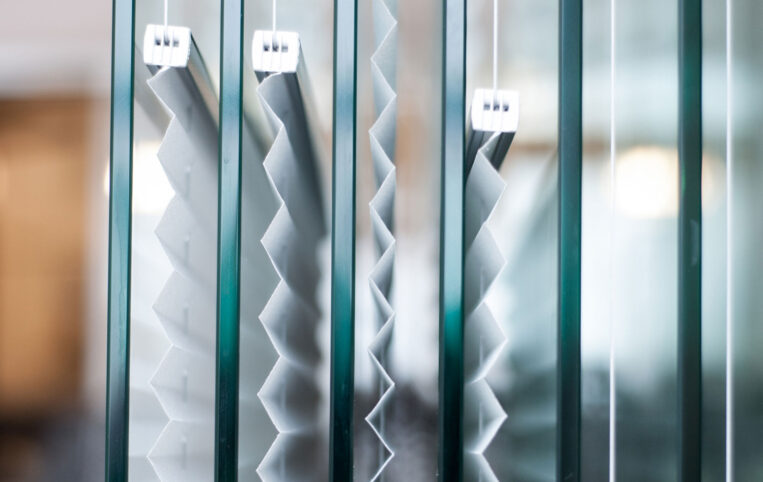 KEY FEATURES
ODC PLEATED BLINDS

Three profile finishes
Nine fabric colours
Tool-free installation
Two opening systems
Step-free locking
Manual operation
Easy to clean
Ideal for bifolds and windows
ODC Pleated Blinds Datasheet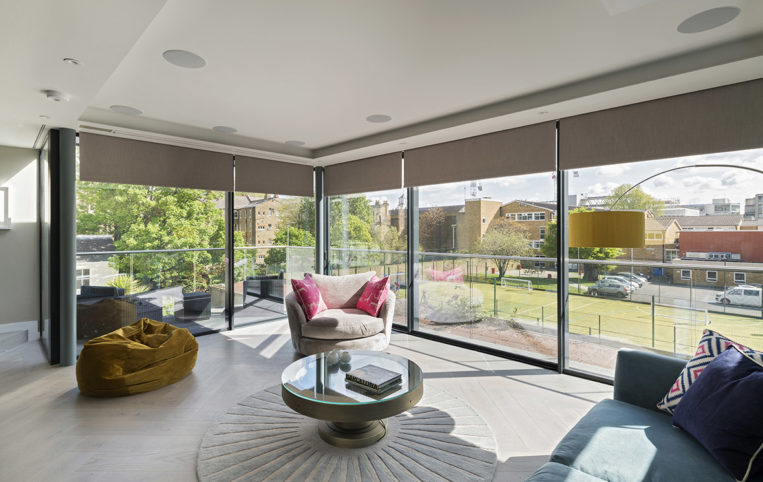 ROLLER BLINDS
Offering a sleek, elegant look, custom-fit roller blinds are a cost-effective system to achieve privacy and sun protection. They are safe and easy to use and maintain, day after day.
Our battery-powered roller blind systems can be controlled via hand-held remotes, wall-mounted wireless switches or smartphones/tablets. The controls can also be integrated into existing home management systems. These roller blind systems are available in an extensive range of designs and textures, including sheer and translucent fabrics or black-out options for bedrooms.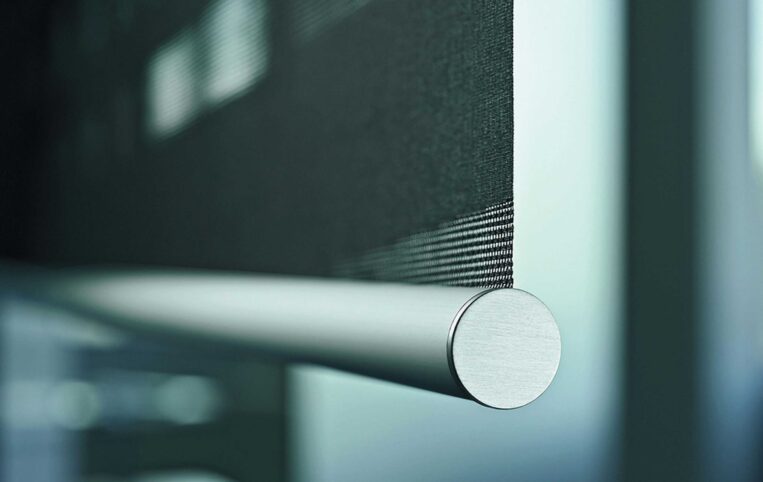 KEY FEATURES
ODC ROLLER BLINDS
Battery-powered
Hand-held remote control
Wireless control
Black-out options
Sheer/ translucent privacy options
Wide range of colours and fabrics
Install with sliding and bifold doors
ODC Roller Blinds Datasheet
ODC BLINDS FREQUENTLY ASKED QUESTIONS
Yes, our blind systems may not look like they have the same energy conservation efficiency as a pair of thick curtains, but your bifold door blinds will offer excellent thermal conservation and light control to save on your heating and air conditioning bills.
Yes. Blinds need to have complete functionality with your installation. Blind systems that attach to the door rather than the frame are required to avoid any tangling when opening and closing.
Of course, looks and budget will play their part in your decision. Integral systems are extremely practical and low maintenance, ideal for busy living spaces and homes with children and pets. Bespoke roller blinds offer a very contemporary and minimalist finish to your installation while pleated blinds will add texture and depth to your interior.  We have all three systems and samples in a range of fabrics on display at our showrooms to help you find the best solution.