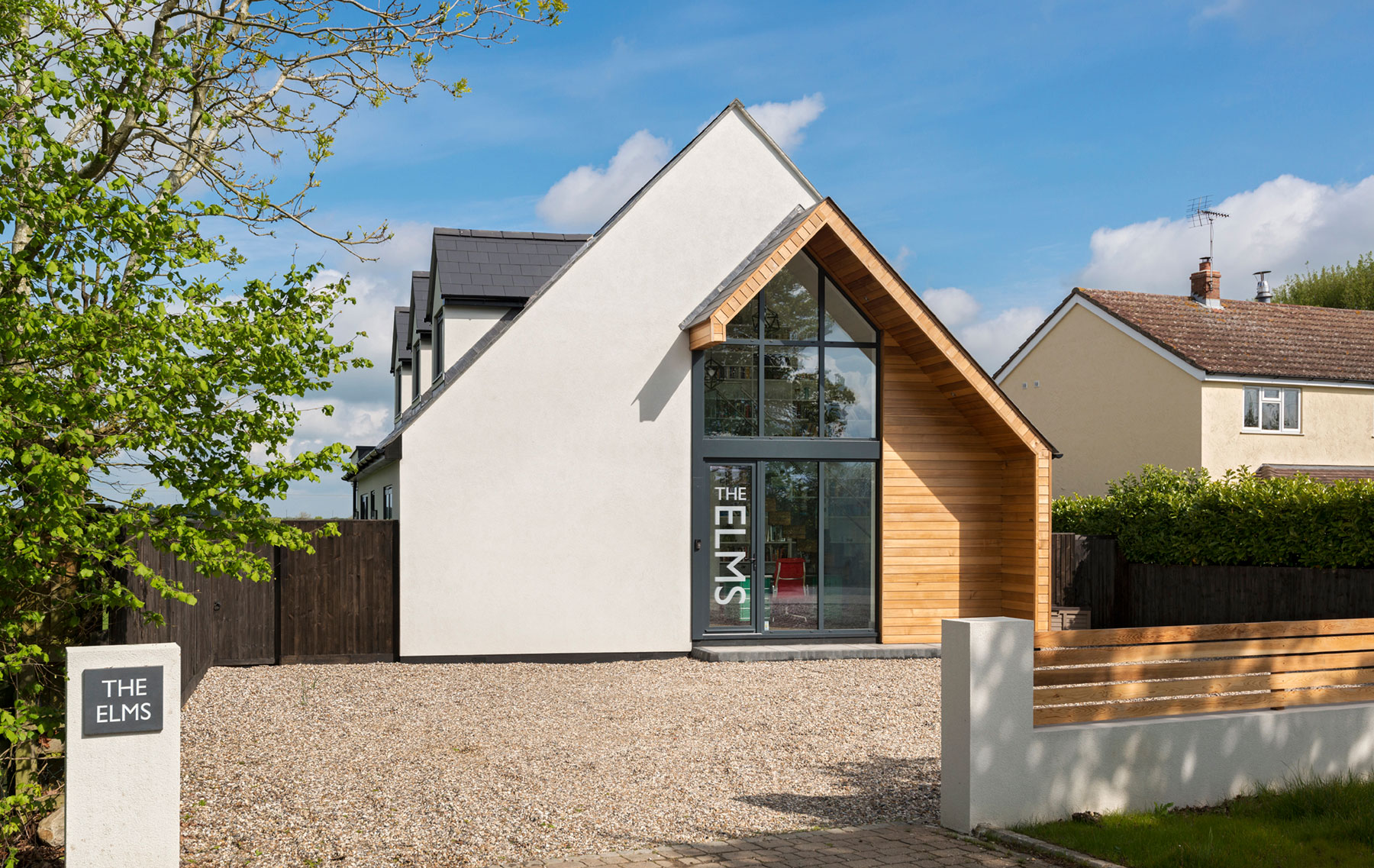 External glass walls for renovation projects
16 February 2021
All Items
AFFORDABLE glass walls using a MOdular system
If you admire the sleek glass facades featured in some new build architectural projects, it may interest you to know that a glass wall, or curtain walling as it is also known in the industry, can be a cost-effective option for a home renovation project.
Modular slimline aluminium fixed glass units are now available to form stunning glass walling. This unique modular construction means doors and windows can be seamlessly incorporated into the design. It's an exciting glazing solution if you are planning a refurbishment project – curtain walling to open up the whole house and create a real design statement for your home.

As an architectural glazing company, ODC specialise in the design and manufacture of glass structures and walls with dimensions and specifications to suit any property.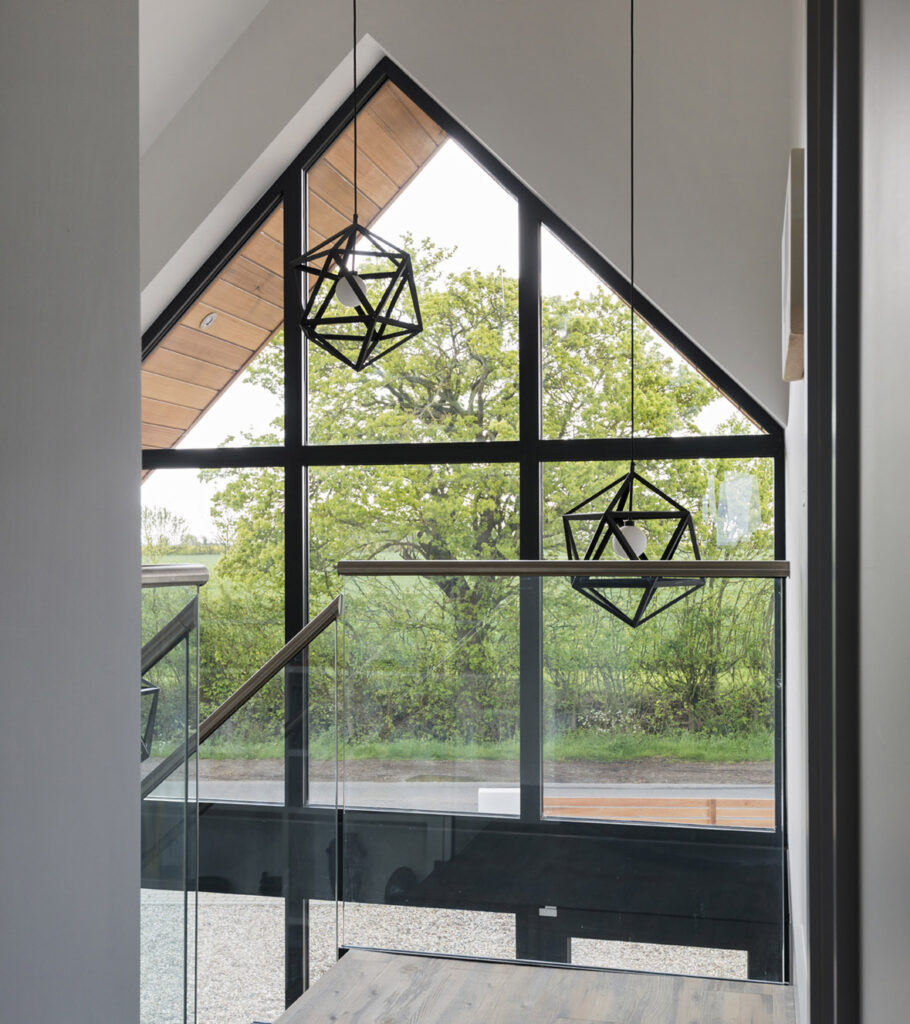 It's possible for any non-load bearing wall in your home to be replaced with glass. Similarly, a ground-to-roof curtain wall section can be designed as an element of the wall, as installed to create a high-impact entrance for this rural Essex refurbishment.
Glass walling for modern and period homes
Glass walls look stunning in contemporary homes; however, such structures can also create striking architectural contrasts in more traditional homes. Barn conversions will often incorporate glass sections into an entire gable end. In Oxfordshire, a curtain wall incorporating folding doors is the much admired feature of this cottage makeover.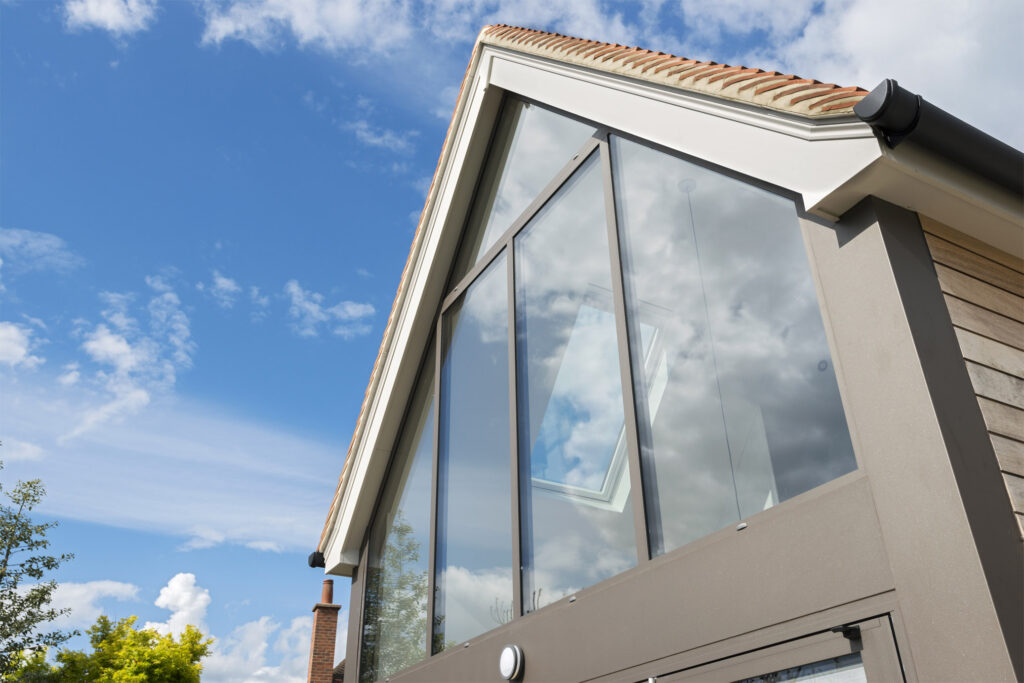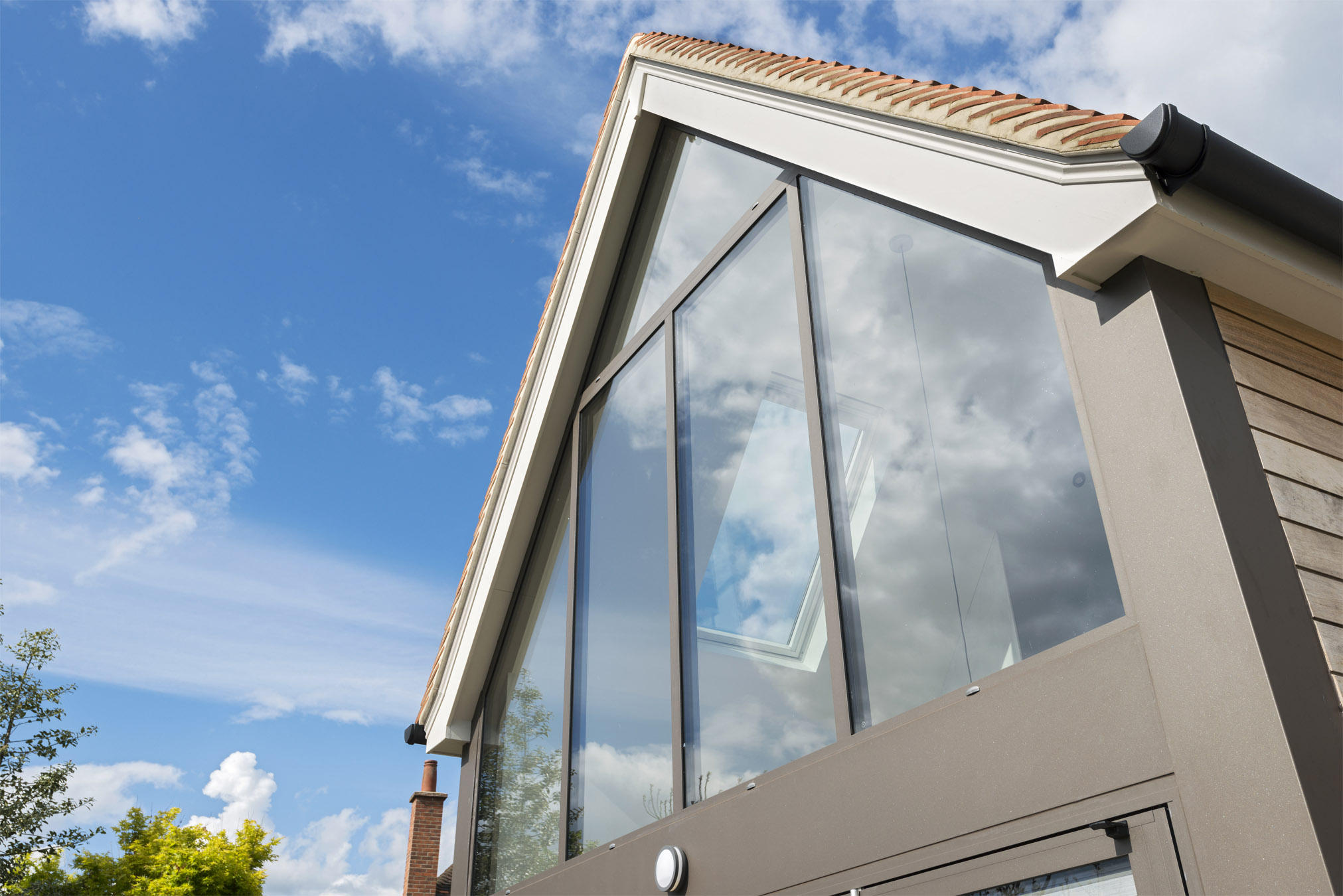 Slim sight lines are possible with aluminium modular glass walling. Capped glazing with a slim 50mm frame profile visible from the outside or capless glazing where the glass gives the impression of being a single sheet are both options for glass walls. And it's possible to install individual panes up to an extraordinary 5 metres  x 5 metres in size to create a curtain wall with real drama.
A popular use of curtain walling is at the back of a house where it can create a double-height space which floods the rear of a property with light on two levels – ideal for homes that are not overlooked from this aspect.
Glass Wall sections with Customised finishes
The size and shape of glass wall sections are manufactured bespoke to the building, complementing or contrasting with the existing architectural features in any RAL colour. Glass can be coloured or frosted in places, depending on requirements.
Security and openings for glass walling
Not only do curtain walls look impressive, but the flat surfaces of curtain walling are also very secure, meeting the same British Standards as aluminium doors and windows.
The entrance of this new build property near Richmond Park has an impressive double-height glazed entrance to display a statement chandelier.
Glass wall thermal efficiency
Glass curtain walling is very thermally efficient. When building regulations changed around a decade ago requiring thermal efficiency for commercial glazing to match residential standards, it meant that glass curtain walling became more readily available for residential projects. The result: cost-effective high performance glass wall panels for any home renovation.
Architects designing a curtain wall will take into account factors such as wind loads and your home's location. The strength of the façade comes from the steel frame depth to which the glass is secured with hidden fixings. Frame depths can vary from 50mm to 250mm.
How glass walls are made and installed
Bespoke curtain walls are made in our Poole factory and transported in sections to be assembled on site. Our installation teams are all trained in assembly, co-ordinating with your builder to ensure a smooth process. As they are more complex to design and install, our technical department is always on hand to assist architects and builders in the fine details.
If you'd like any guidance on curtain wall glazing for your project, please give us a call on 03300 586 792 or complete our contact form today. We are happy to help.