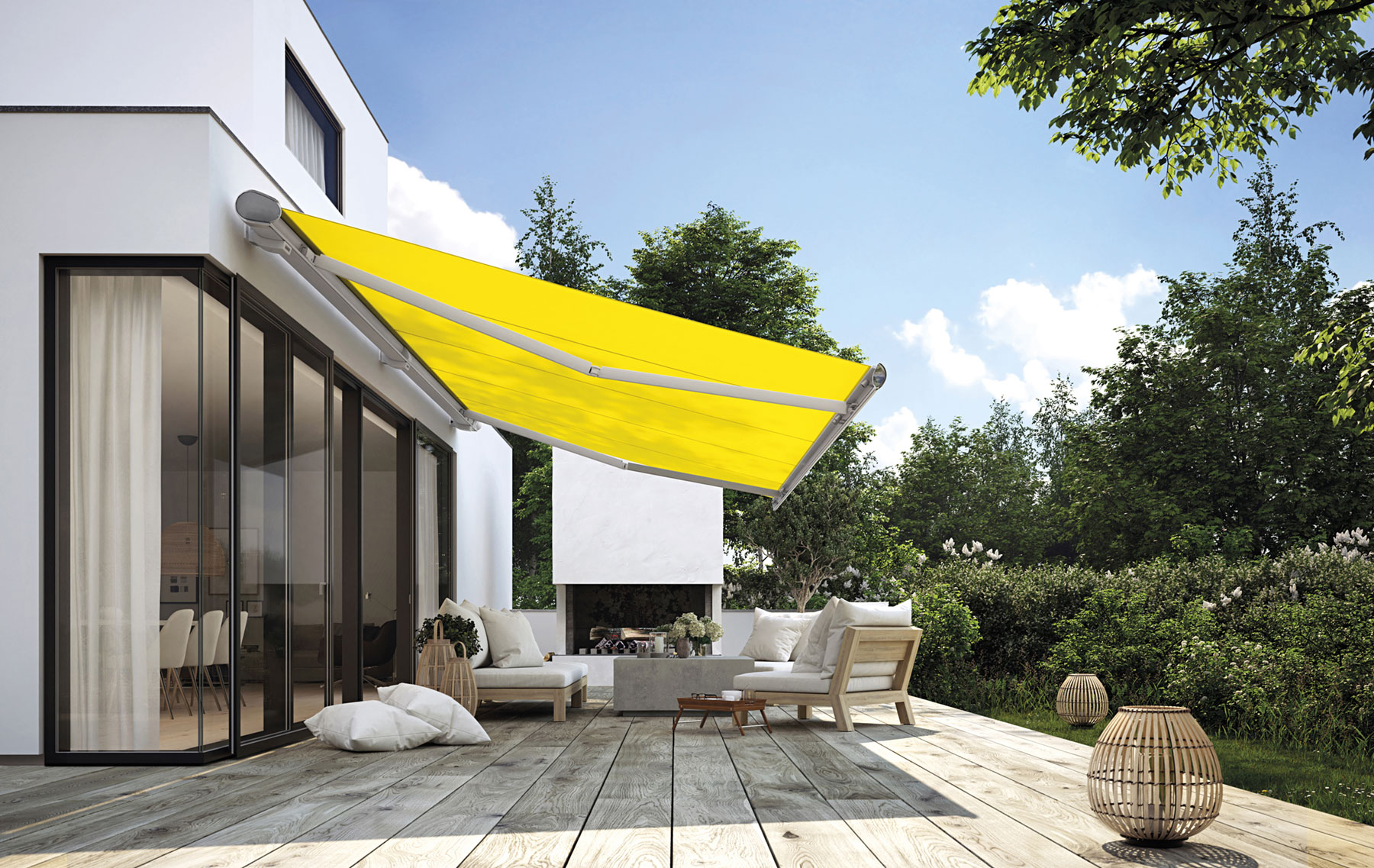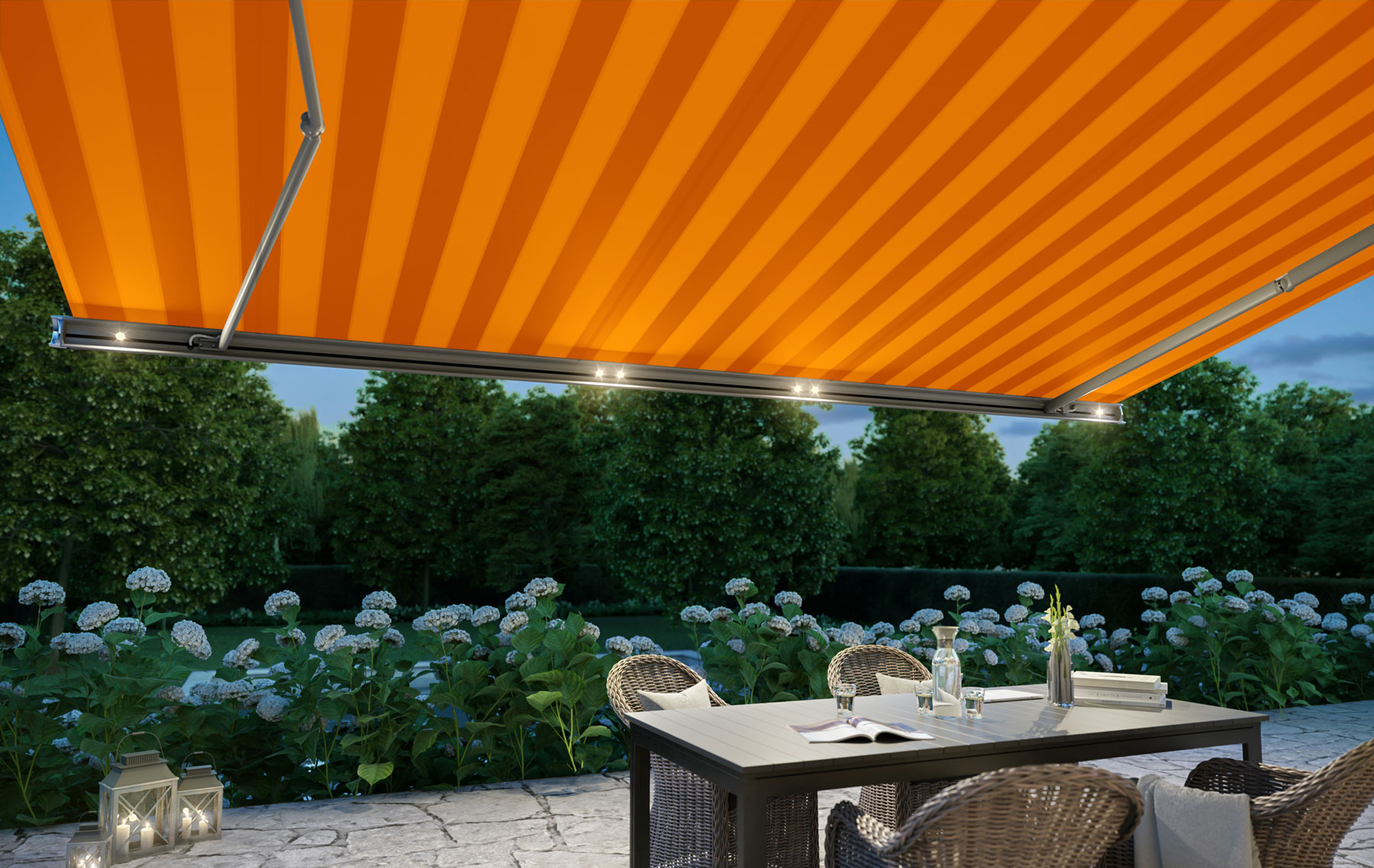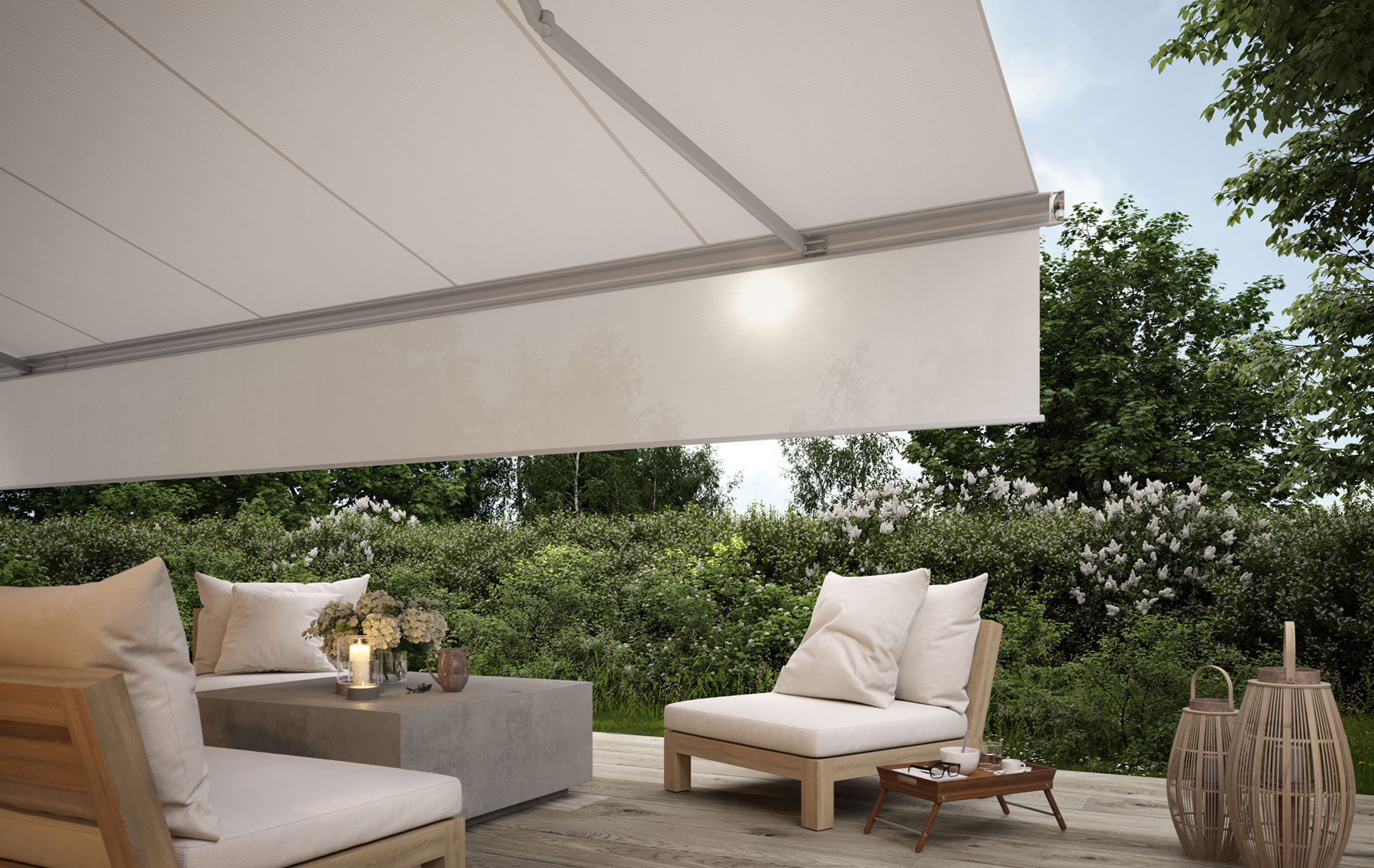 BESPOKE AWNINGS – WHERE PRACTICALITY MEETS STYLE
Why not maximise the use of your outside space with a custom-made awning?
Our high quality ODC awnings offer protection for patios and additional garden shade in the heat of the summer. They are extremely weather resistant, robust and versatile.
7000mm Maximum width & 4000mm projection
Manual, electric & remote control options
Weather resistant
Shadeplus: awning within an awning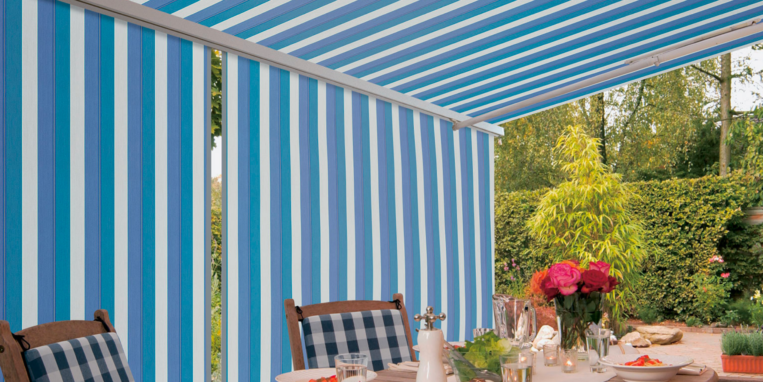 ODC Awnings
We advise on awnings dimensions and installation to complement your existing glazing and planned projects. Elegant design, durable and attractive fabrics, along with reliable and stringently tested folding technology make our range of awnings the essential accessories for patio spaces. Stored neatly in a slim cassette when not in use, the ODC Awning comes with manual or electric operation for your ease and preference.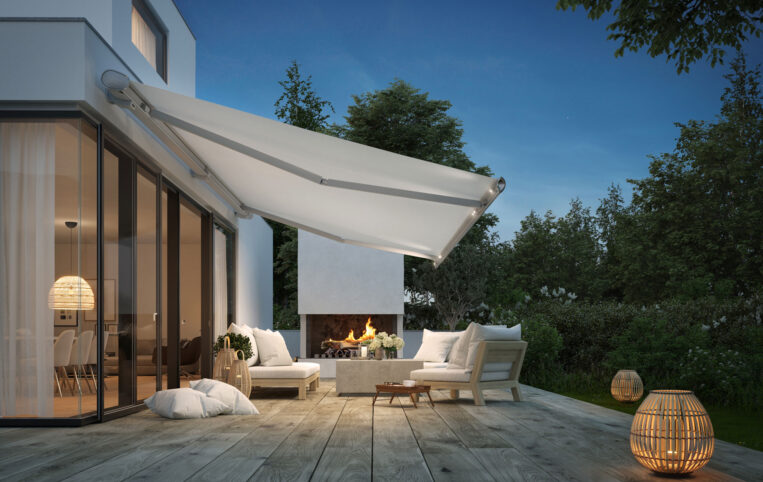 KEY FEATURES
Cassette storage when not in use
Four colour finishes
Friction-free folding mechanism
Integrated lighting option
Over 250 fabric options
Manual, electric, remote controlled
Survey and fitting service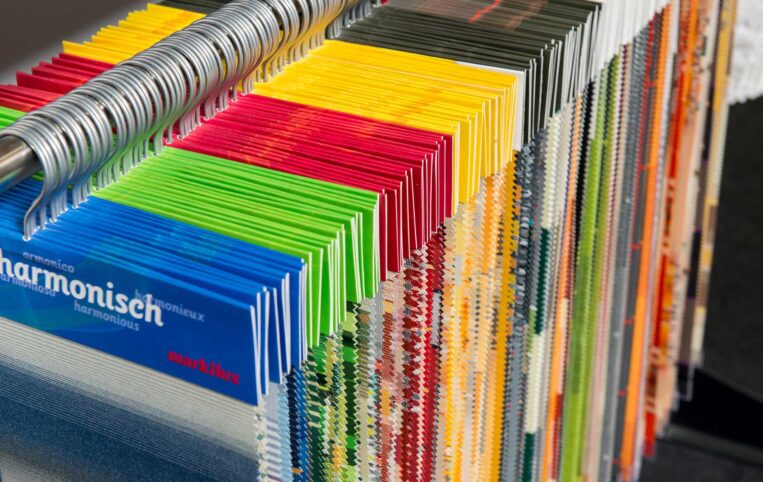 ODC FINISHES
With four standard finishes in textured Off White, Metallic Stone Grey or Anthracite and Havana Brown, and bespoke options from a range of over 250 fabrics, you can customise the finish of your awnings to complement your glazing system perfectly. Our team of experts are here to advise on the best products to complete your glazing project.
ODC QUALITY
We only offer market leading awnings and blinds to complement our high-quality glazing systems. With high levels of design engineering, these products are meticulously tested to the most rigorous standards with a vast array of options available in the Markilux Awning brochure.
ODC-Markilux-Brochure
working with odc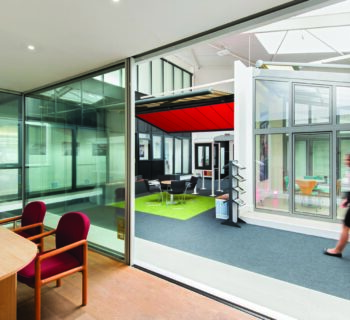 VISIT A SHOWROOM
Visit one of our showrooms to explore the look and feel of ODC systems, rooflights, windows, awnings and blinds.
ODC AWNINGS FREQUENTLY ASKED QUESTIONS