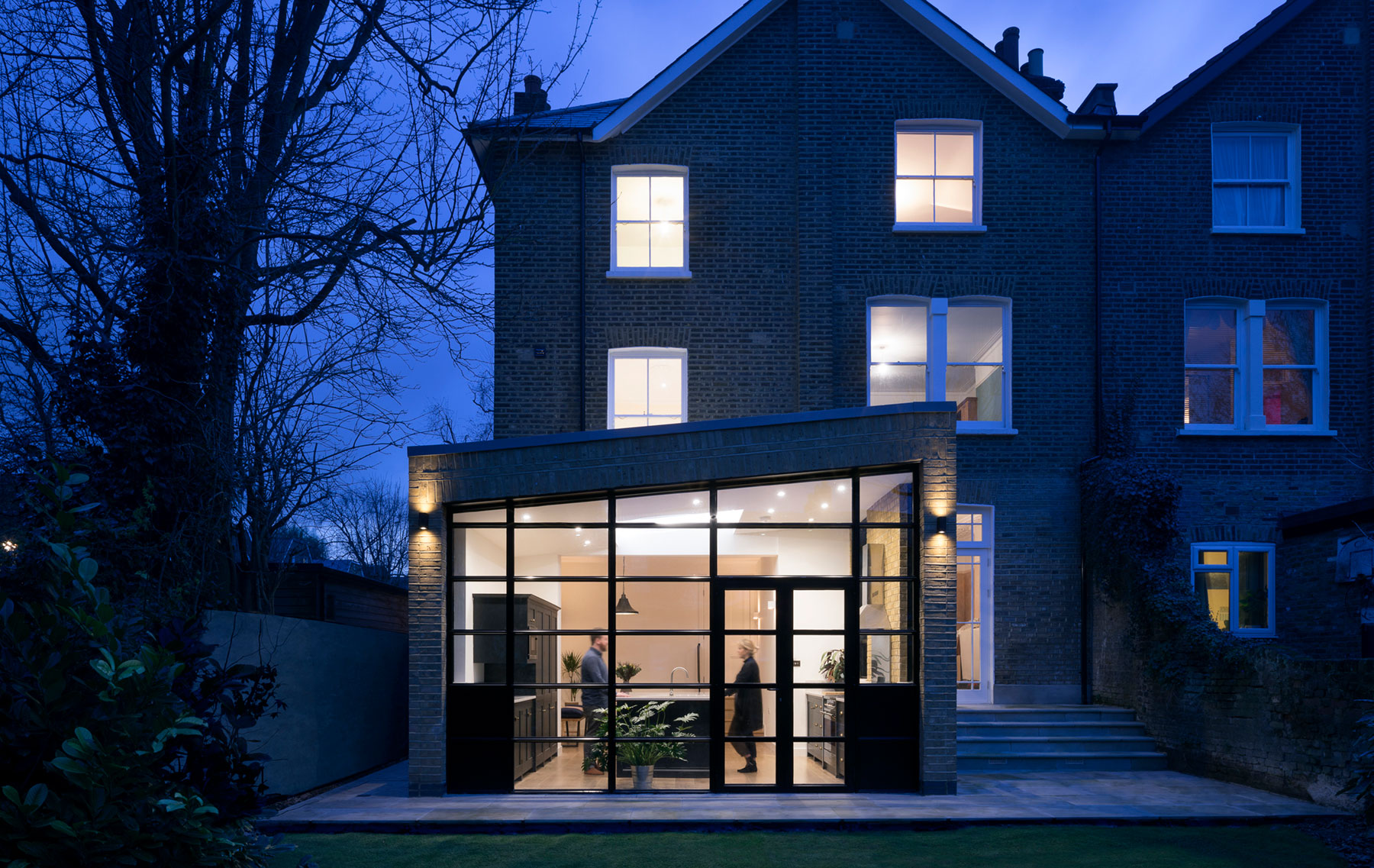 CUSTOM GLAZING FOR A NORTH-FACING EXTENSION
French doors an alternative to bifolds or sliding doors
This project provides a new kitchen and dining space within a generously sized rear extension to a large three-storey Victorian property in South East London. The design, by architects Gruff Ltd, uses a simple and classic palette of brick, metal and glass. The aluminium windows and large rooflight maximise daylight to the north-facing rooms.
ODC Metro windows and French doors complement the timeless interior style and classic Shaker kitchen. The customised horizontal profiles align meticulously and run across the glazing on three sides of the extension.
Photography credit: Ben Blossom
Project Type:
RENOVATIONS, EXTENSIONS
Systems:
GLASS STRUCTURES, WINDOWS
Location:
North London
Glazing Highlights:
Metro custom glazing bars for individuality
ODC Metro – Add glazing bars to customise all windows, sliding, folding and external doors for a distinct look and character.