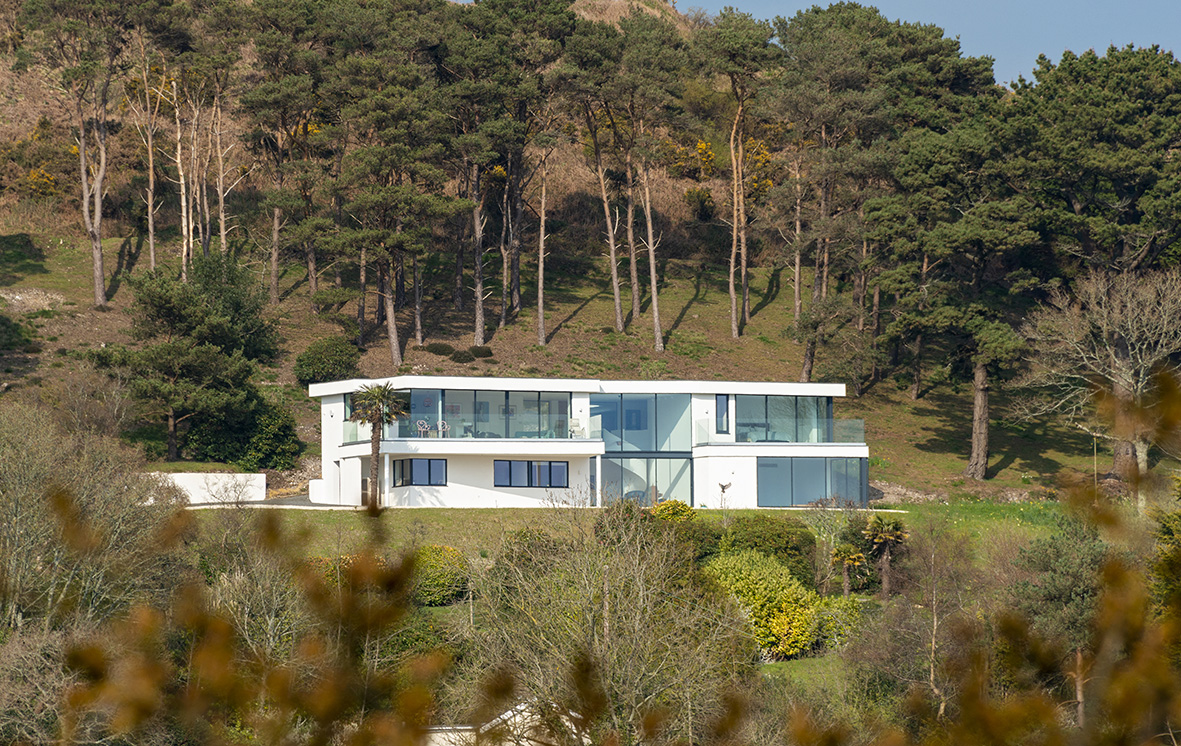 Looking for a complete set of aluminium windows for your project?
3 February 2021
All Items
Looking for aluminium windows to suit the look of your PROJECT?
The benefits of a bespoke window system
One of the most significant benefits of choosing an architectural glazing company is that you can order a complete aluminium window system for your new build or development project – all under one roof. At ODC Glass your choice is truly comprehensive – everything from the smallest fixed picture window to a double-height glass facade.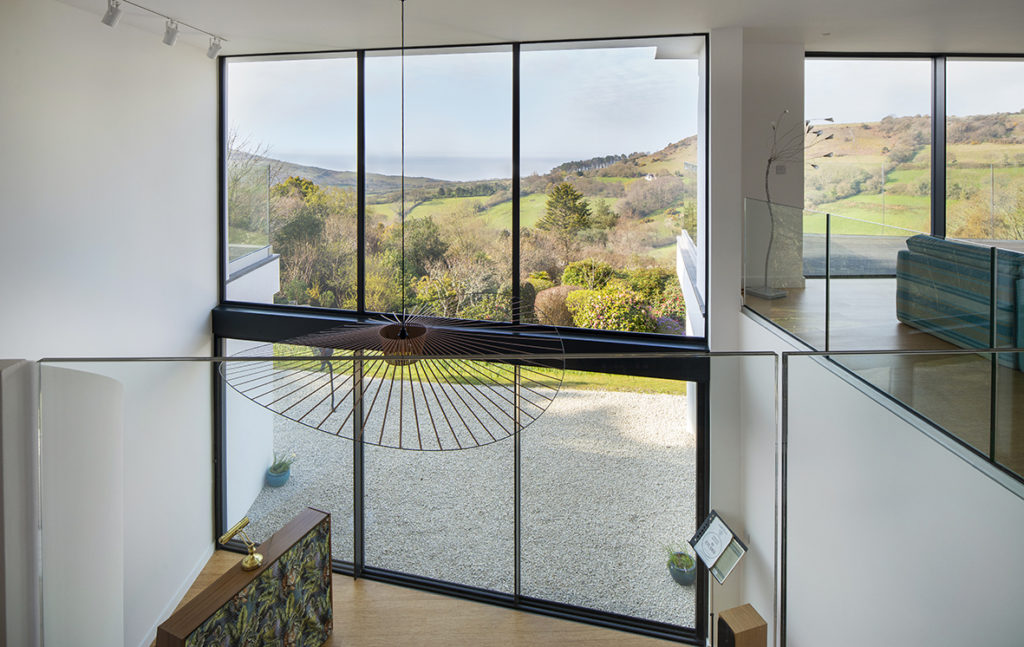 Whether you're breathing new style into a period home, working on an exciting architectural project, or updating a property with additional light and character, a bespoke window system will deliver a complete look that's in harmony with your building's identity.
We specialise in bespoke bi-fold or sliding doors and of course, these can be designed to match your existing windows. But if like many of our customers, you're in the process of specifying or replacing all your window openings, we also produce high-performance windows to complement our beautiful doors.
How to choose a bespoke window system

A high-quality aluminium window system has the flexibility and versatility to produce a glazing solution for every window placement. From apartment sliding windows to a gorgeous bedroom casement to wake up to every morning, a bespoke system will provide glazing wherever it's needed in your home.
Look for windows with opening options
How you enjoy and use every room in your house will determine the type of window openings you choose. A ground floor home office may require a very different window opening to that of a bedroom with a view so it's important your choice isn't limited by the manufacturer's offer. A good aluminium window system should be able to provide any window opening you require – in the same design.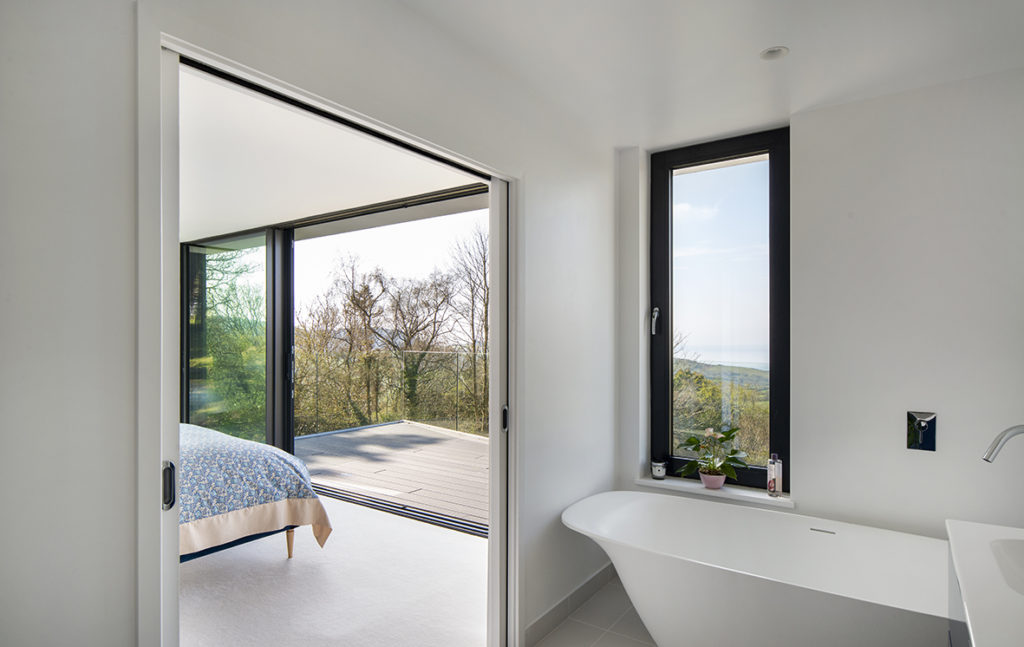 Look for a system with a choice of casement windows, tilt before turn openings, pivot as well as reversible windows in one style of frame so you have complete practicality whilst retaining your home's overall aesthetic. Read our article on specific types of window openings here.
A comprehensive window system will also offer non-opening or fixed windows. These can bring welcome brightness and add a special sightline or view to any part of your home.
You can even order glass walls (curtain walling, it's called in the business) made of slimline aluminium fixed glass units designed to create minimalist sweeping glass façades. It's an exciting glazing solution to open up a room to the outside and bring in oodles of natural light.
Expect the highest window energy efficiency
It's not an exaggeration to say that it's essential to install windows and doors that contribute to your home's energy efficiency. Our window range has superb overall window performance with an A+ Window Energy Rating and, depending on the glass you specify, 'U' Values down to 0.9 W/m2K. As well as achieving exceptional thermal performance, the range has the highest weather performance ratings for water tightness, air permeability and wind resistance.
Window security standards are important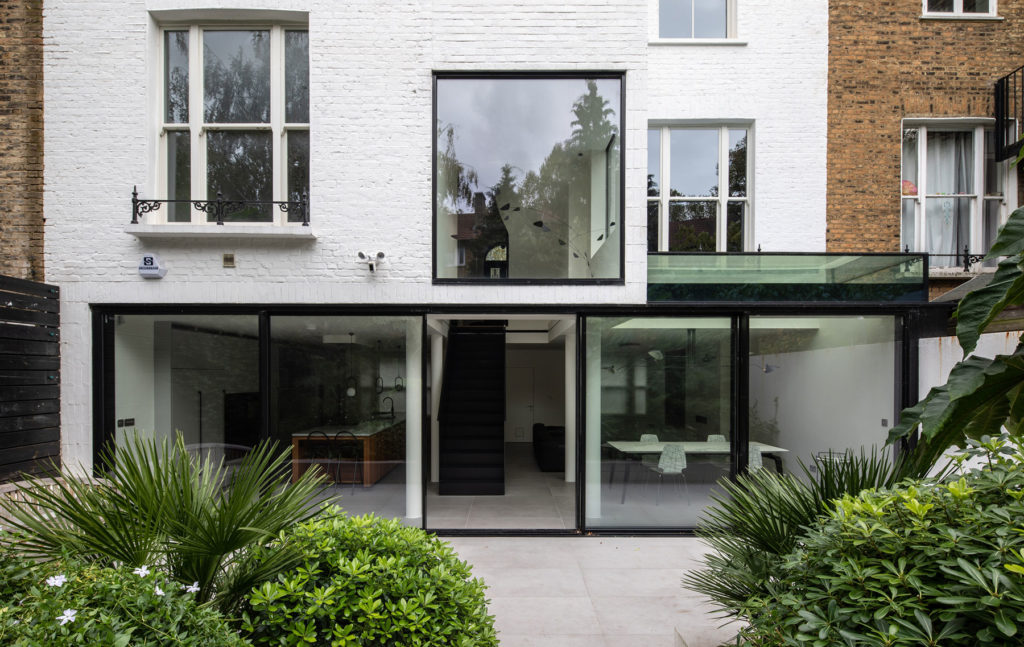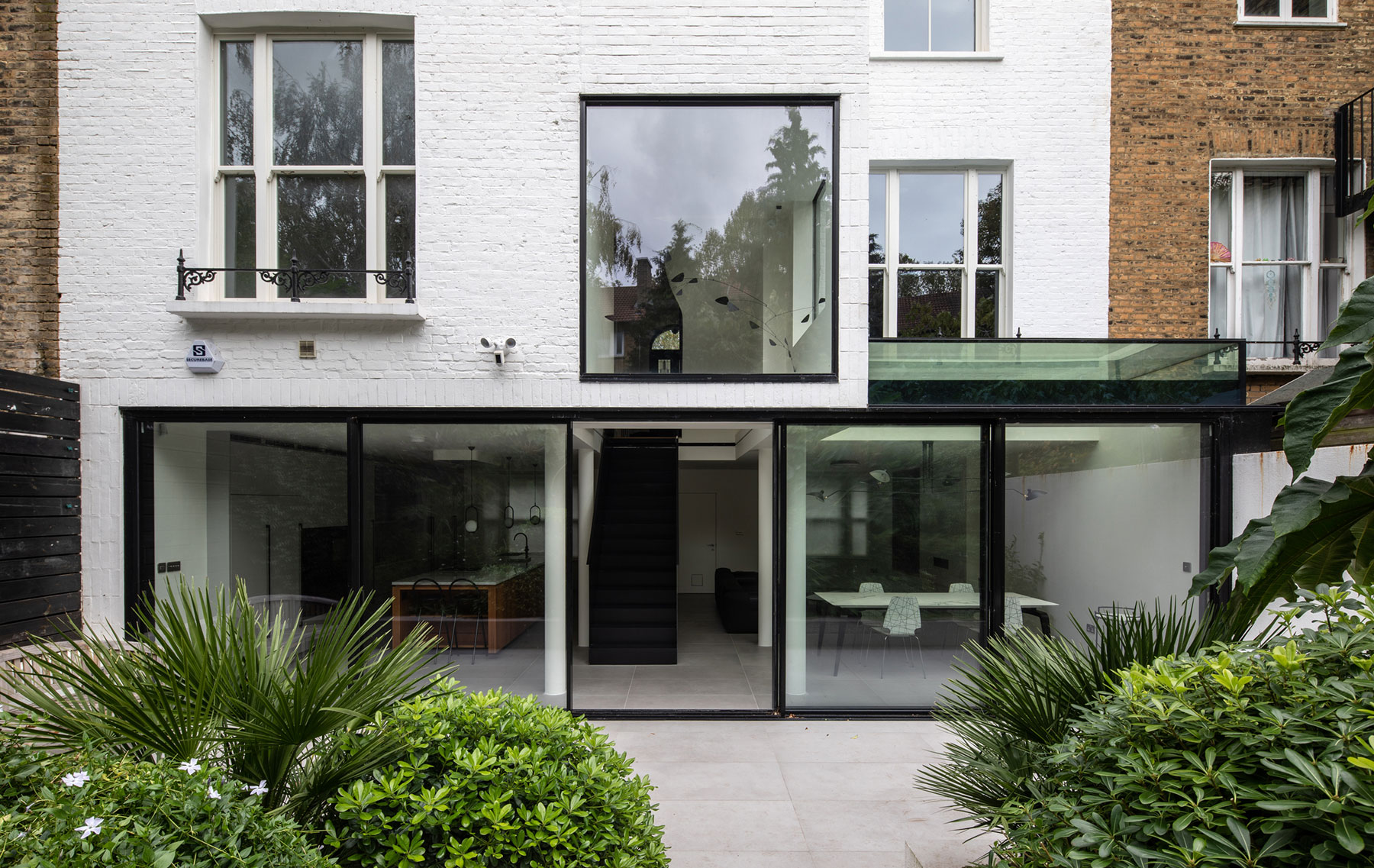 For home security assurance, look for window systems that are constructed with locks and hinges that meet industry standards. We manufacture windows that exceed these design standards for security; our windows have stainless steel multi-point locking systems and cleverly designed keys that can't just be cut on the high street.
Colour match finishes galore
A bespoke window system should offer a wide range of colour finishes. Our windows can be powder-coated to any RAL colour to match any existing windows and doors or to meet your building requirements. These can also be supplied dual coloured (a different colour internally and externally) so that you have the choice to bring your external colour indoors or to match your room's unique décor.
Customised aluminium window design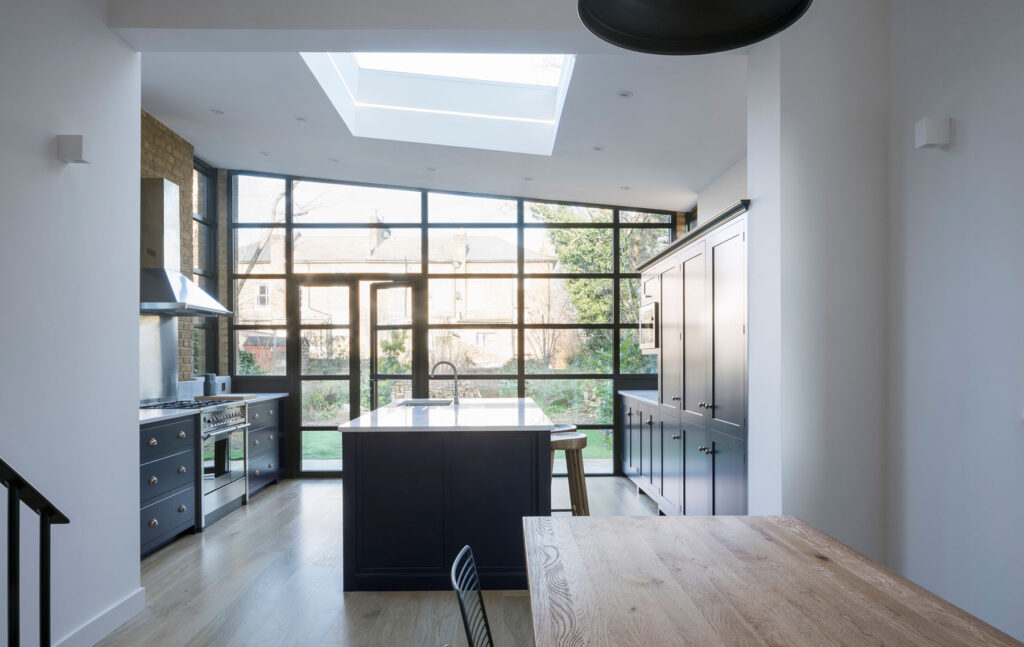 High-performance systems can deliver character or a period appearance for your windows by adding glazing bars. Whether it's an industrial steel frame look, Georgian elegance, and symmetry, or classic Shaker style, you can have a window design that complements your home's architectural style. The ODC Metro system offers horizontal or vertical glazing bars which customise our bespoke window range, our Sliding Door, Bi-folding doors, and French doors.
A final detail to consider is the system's door furniture design. Handles and hinges will have been designed to complement the frame. Our windows come with sleek contemporary designer door furniture; they are also supplied with high-performance hardware to ensure an exceptional fit and finish.
See our window designs first hand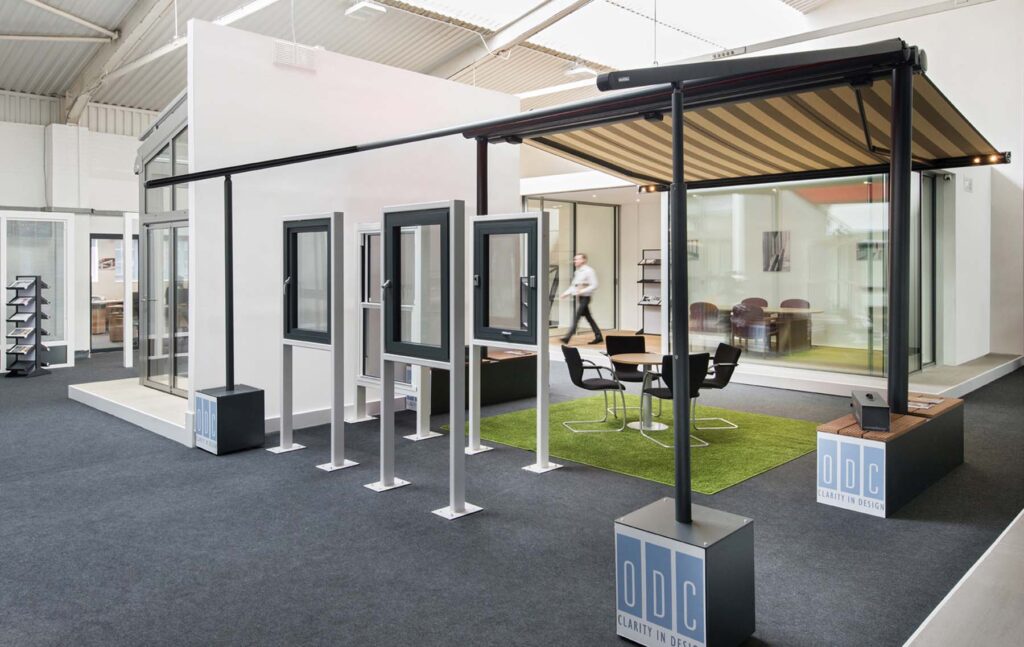 As an architectural glazing specialist ODC delight in providing beautiful glazing solutions for all types of properties. If you'd like any guidance on managing the glazing for your project, please give us a call on 03300 586 792 or complete our contact form today. We are happy to help.