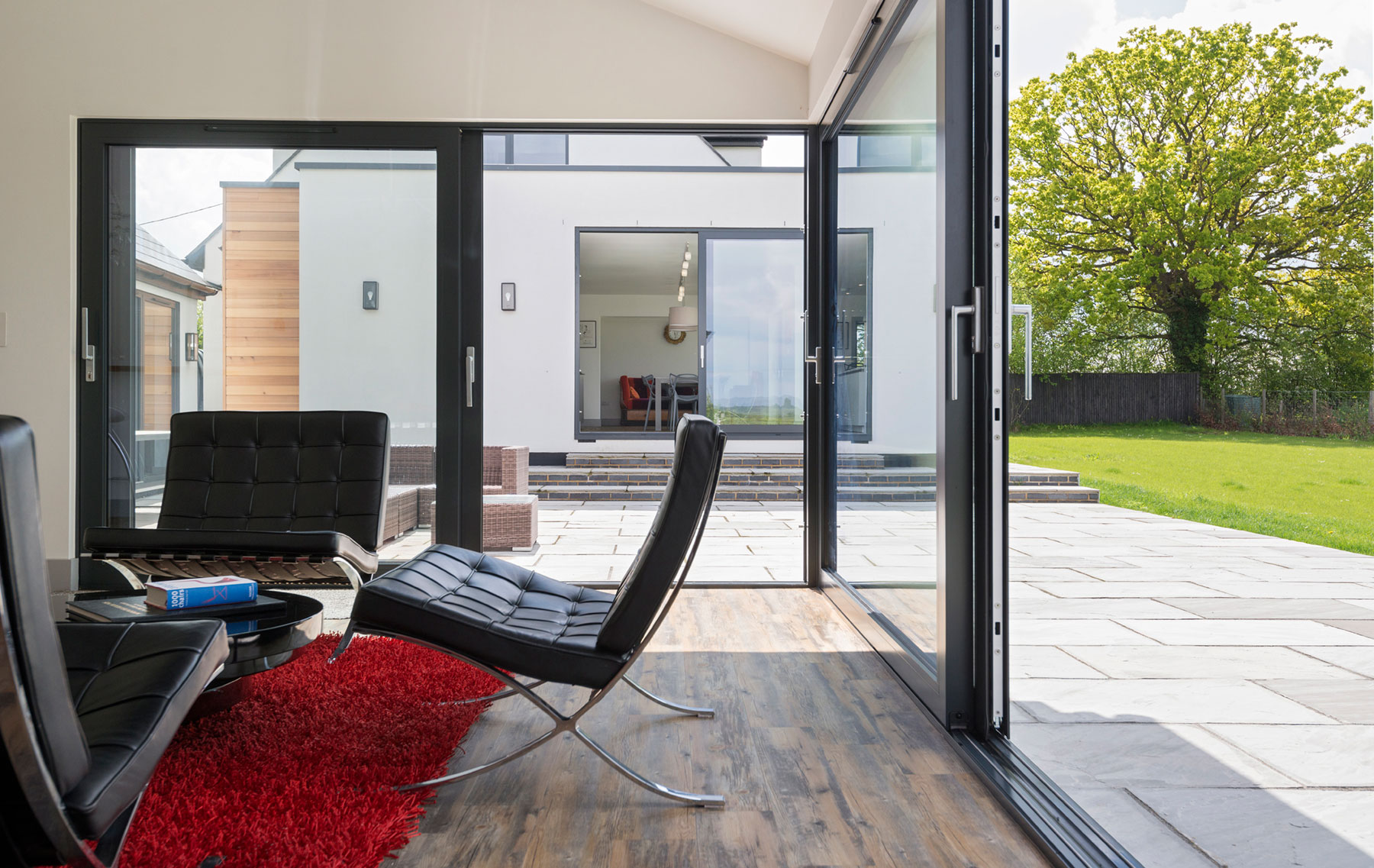 Glazing for garage conversions: exciting solutions
8 July 2021
All Items
Transform your Garage: ideas for glazing your conversion
Thinking about maximising the existing space in your home? Loft conversions and garage conversions have the potential to be flexible living areas, inspirational home studios or purposeful gyms and offices. 
For many of us, home conversion is a practical alternative to a more pricey extension project and a lot less impactful on family life. And if you've started the process, door and window design will inevitably be at the top of your list. 
Bold, creative solutions
The right glazing for your project will make all the difference to its success and appeal. Wall to wall glass, sliding doors and even a glass roof will transform a low, poorly-lit interior into a light, bright space that connects to the outside. 
If you talk to a specialist glazing designer right at the start of your planning process, you'll get inspiring examples, expert advice and adventurous design solutions you didn't think possible! 
Sliding doors and glass walls for drama
Sliding patio doors, sometimes combined with additional fixed glass panels, create fabulous glass walls with uninterrupted views. So if your garage looks out over a great slice of the garden, or your loft gives you access to a wider landscape, we suggest you look at a sliding system such as ODC Cero. This system will give you floor to ceiling glass and dramatically alter the interior. Cero has minimal aluminium frames, opens effortlessly and can have individual glass panels up to four metres wide and six metres high! If you want a new space with a wow factor, a bespoke sliding system will deliver.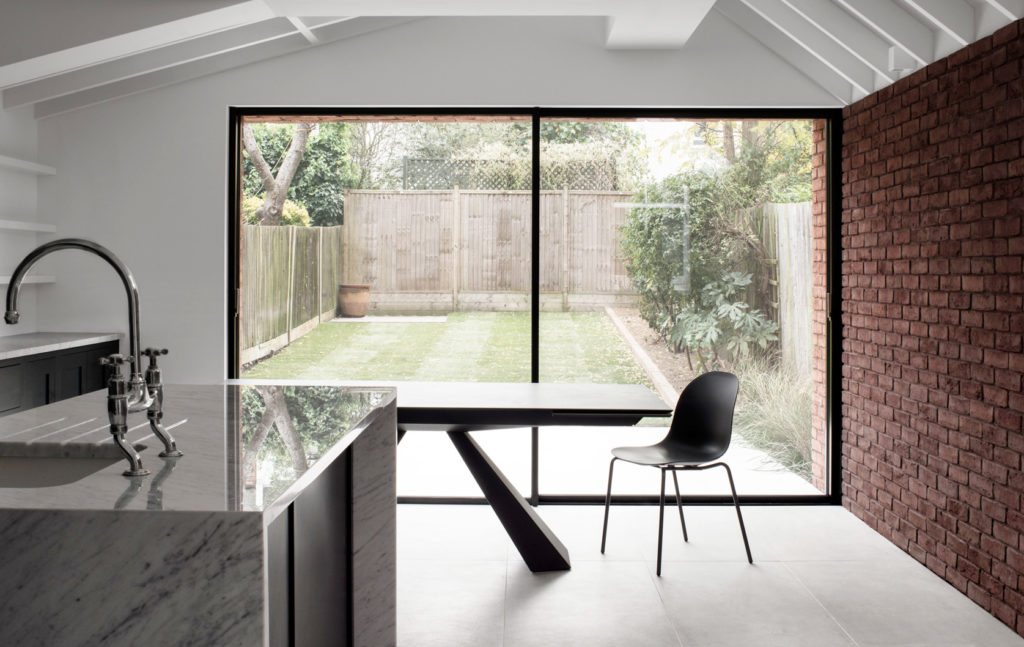 Corner glazing to connect to the outdoors
Corner glazing is an exciting option for a garage with two outward-facing walls. By installing two sets of sliding glass doors at 90 degrees you'll in effect have a fabulous wrap-around glass room and a bright, light-filled interior with a strong connection to the outside. It's a perfect solution for additional dining and living space in use all year round.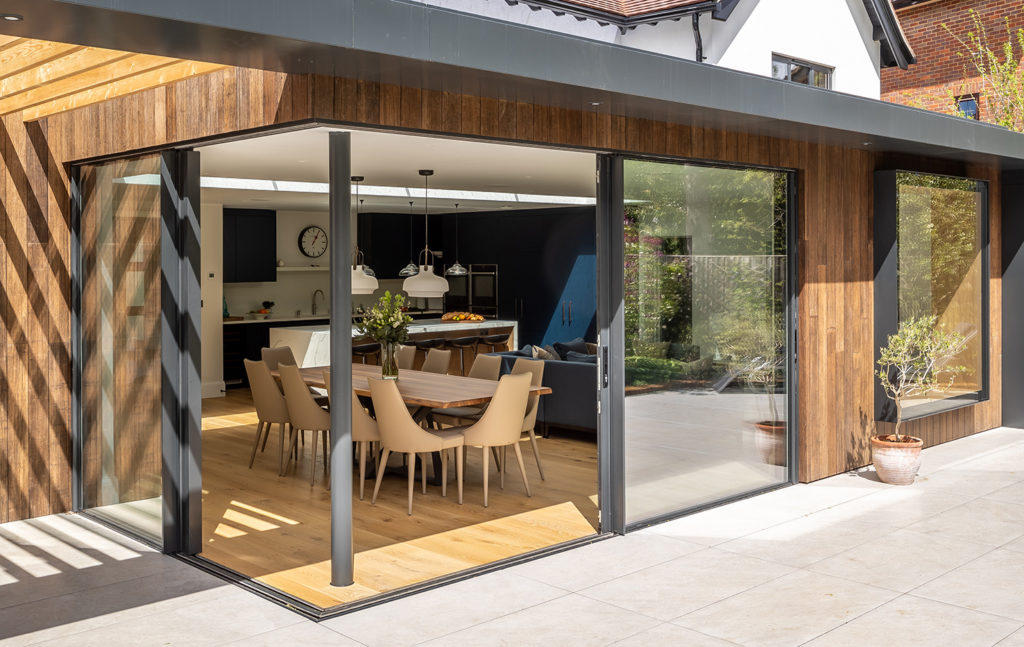 See more of this project's wrap-around sliding doors, large fixed windows and stunning multi-sectional rooflight for inspiration.
versatile bifold doors FOR garage conversions
Folding doors might work better for your converted space – it's a useful discussion to have early on with your glazing supplier. Getting hands-on at a showroom to appreciate the differences between sliding and folding systems is always a good idea. Bifold doors give you the maximum opening width, which is great for smaller openings. When combined with flush floor fittings, they're a practical and versatile option for many projects. Bifold designs work well for busy kitchens as well as gyms and offices.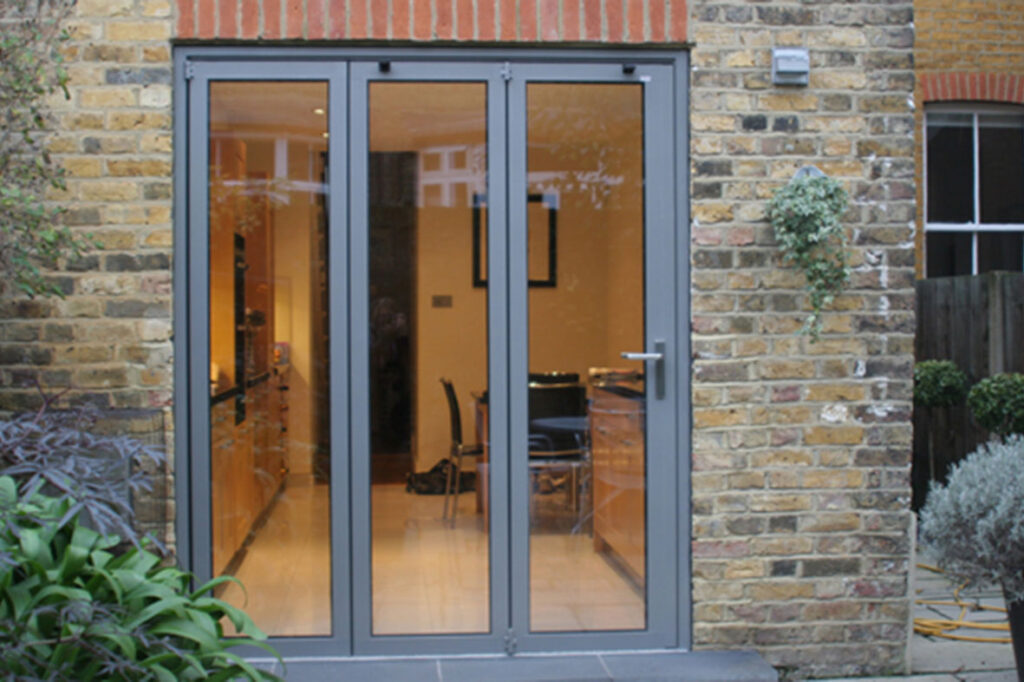 Read more about our range of high-performance bifold doors.
Transformational glass roofs 
A bespoke glass roof system will revolutionise any garage conversion design. It's a great solution if privacy or aspect requires you to restrict the size of doors or windows, and is ideal for a tucked-away home office or business. Slim contemporary aluminium frames can span an entire garage. Rooflines can be pitched or sloping to transform a low-ceilinged interior. Invisible horizon installations with glass to glass joints will add drama to your design. Glass roofs can be specified with integral rooflights with automated opening panels for controlled ventilation – designs are totally custom built for purpose.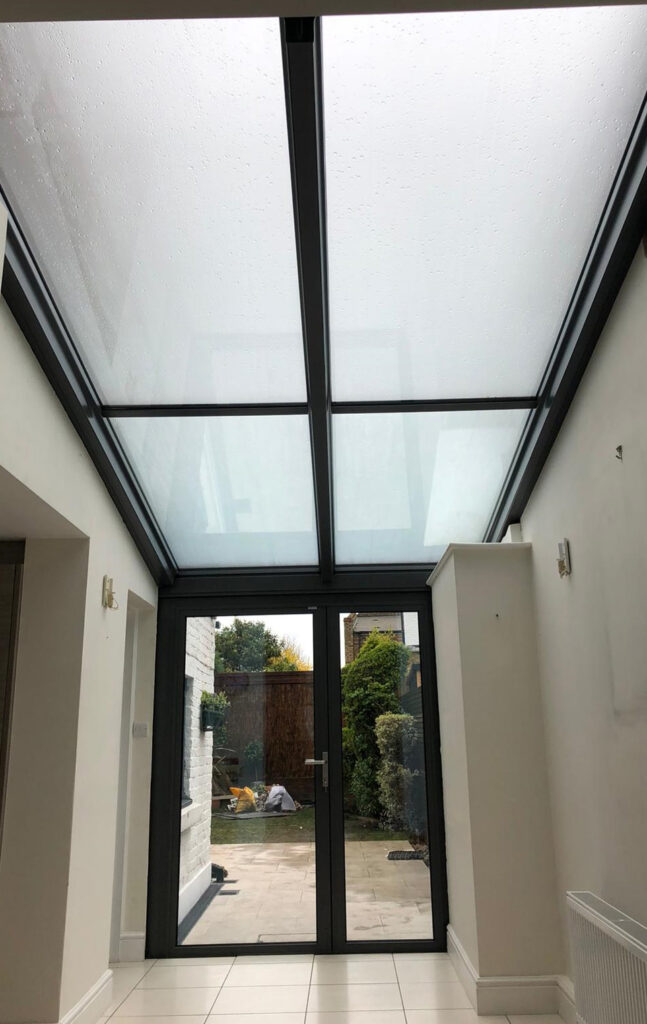 Check out this large roof lantern installation – it might be just the ideal glazing solution for your converted garage.
Safe, warm and secure all year round
If you're wondering if glass walls or floor to ceiling glazing will make your converted space chilly and difficult to heat, be assured that high-performance architectural glazing has the highest thermal insulation, safety and security standards – as well as great aesthetics. ODC systems are typically specified by architects for homes in exposed and coastal locations – and so be reassured, your conversion will stay cosy and snug, whatever the weather.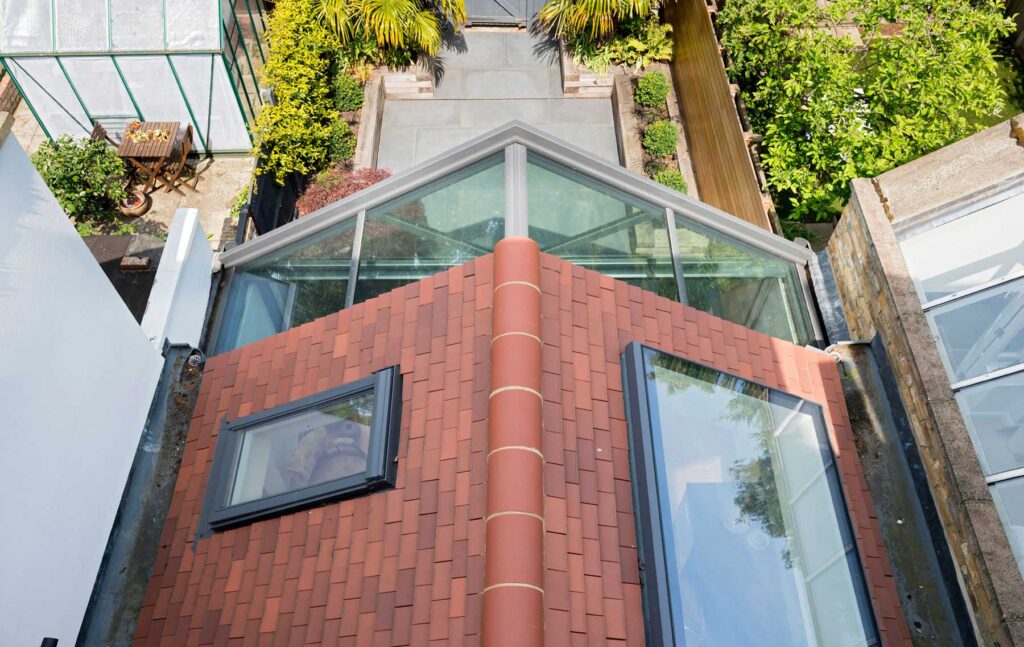 See more of this home's delightful, versatile family space – it's a narrow terraced London house, but its glazing design could inspire your garage conversion.
High-quality glazing for home conversions and extensions is manufactured to exacting industry standards – you can read more about Acceptable Glass Standards in our Knowledge Hub. 
If you'd like any guidance on glazing for your project, please give us a call on 03300 586 792 or complete our contact form today. We're happy to help.