How to glaze your home for a coastal climate
16 February 2021
All Items
Protect your coastal glazing from sun, sea and wind
A sea view is many people's dream for their home. Looking out over an expanse of water has an enduring association with holidays and sunshine, and large expanses of glazing make the most of this coveted scene.
Coastal properties also have their challenges however, not least the impact of that sun, salty air, dampness and onshore breeze.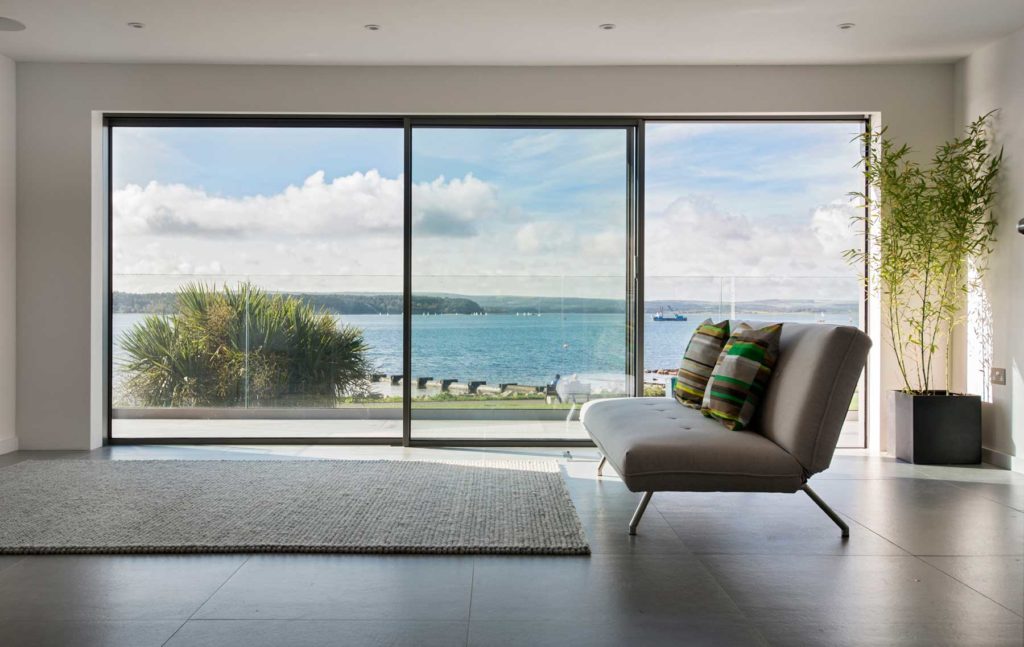 Even if your home doesn't have a picture postcard vista, sliding doors, bifolds and windows will all protecting from the coastal environment if it's within a few miles of the sea. Choose wisely and your windows and doors should last well against these frenemies.
salt corrosion
Take care to ask about a marine grade paint or powder coating with a thickness of 80 microns as opposed to the industry standard of 60 microns. This will give extra resilience in withstanding the inevitable salt deposits. Pre-anodising aluminium components gives added protection, too.
Wind resistance
There's no doubt about it, winds at the seaside can be quite fierce. Wind creates pressure on the glass, called wind load, which the glass must resist. It's important to calculate this early in the design stage.
Your architect will be able to calculate wind loadings for the positions of your windows, taking into account multiple factors such as building shape and local wind speeds.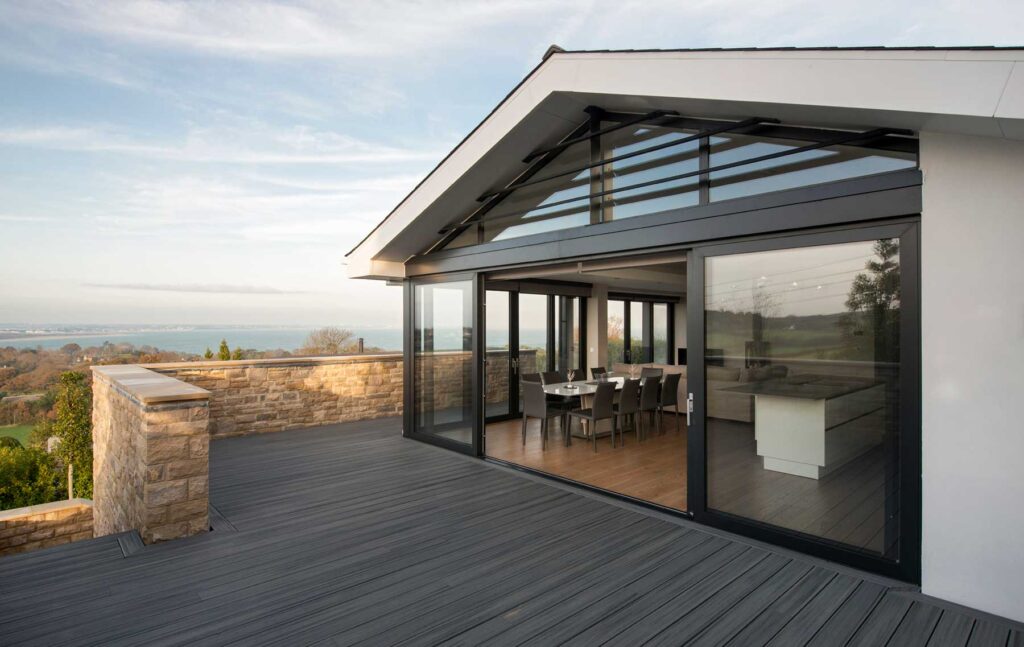 Performance in wind
Certain products are more suited to a seaside situation than others. For example, hinged casement windows incorporating a static rubber seal in two positions make them more wind resistant. Mechanical ventilation over windows also enables the specification of larger expanses of glass.
Similarly, large picture windows are a beneficial choice. Non-opening, they simply frame the view, enabling homeowners to make the most of it. Picture windows can even reach from floor to ceiling, depending on the situation.
Balconies and patios
Naturally you'll want as much connection with your fabulous outlook as possible and being able to sit outside to enjoy it is a must for many folks. Sliding doors, also known as sliding systems, can be installed to give easy access to patios and glazed balconies and, of course, the panoramic view.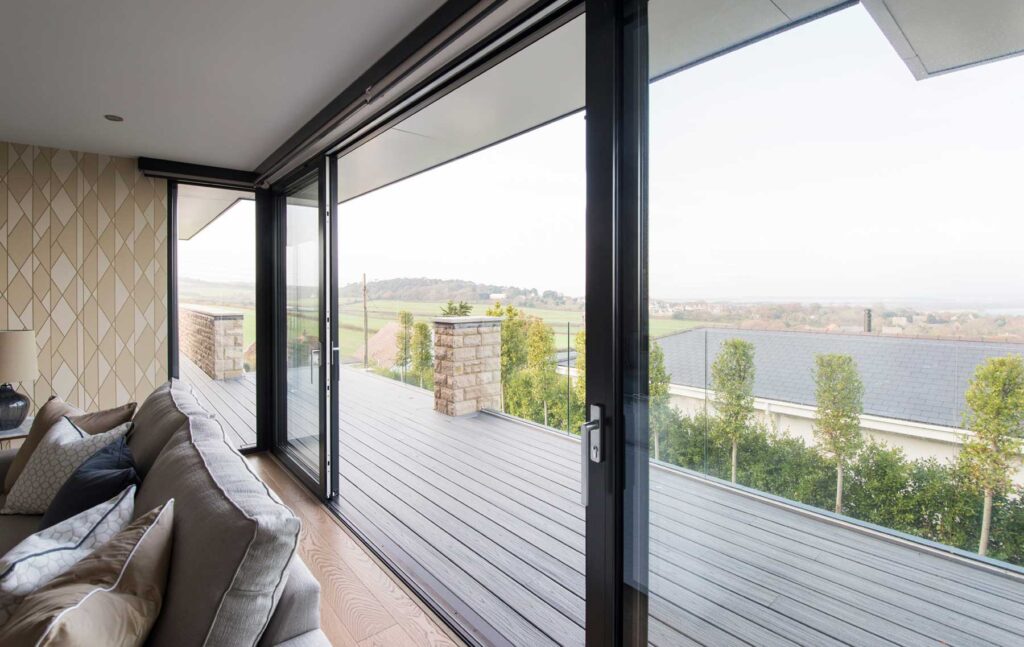 If a walk-out balcony isn't possible, sliding doors can be fitted with glass balustrading directly beyond them so there's no need to miss out on your expansive vista. This is often the case with loft extensions, which invariably have the best viewpoint in the house.
Cleaning and self-cleaning
Self-cleaning glass really is a thing! While it's not a magic bullet, the special coating is a positive help in reducing the adherence of certain substances and breaking down others. It can even deal with the inevitable seagull droppings and is definitely useful for windows or rooflights that are relatively inaccessible.
For standard glass, salt deposits will be noticeable and regular cleaning of the frames as well as the glass is advisable.
solar control
Sometimes the amount of sun, and heat coming through huge south facing windows needs regulation. Solar control glass helps to reduce the UV light that causes bleaching of furnishings. For a minimal aesthetic, integral venetian blinds (which sit between the two panes of double glazing) are a popular option.
You can also choose from a selection of blinds that can be motorised and can retract into the ceiling when not required.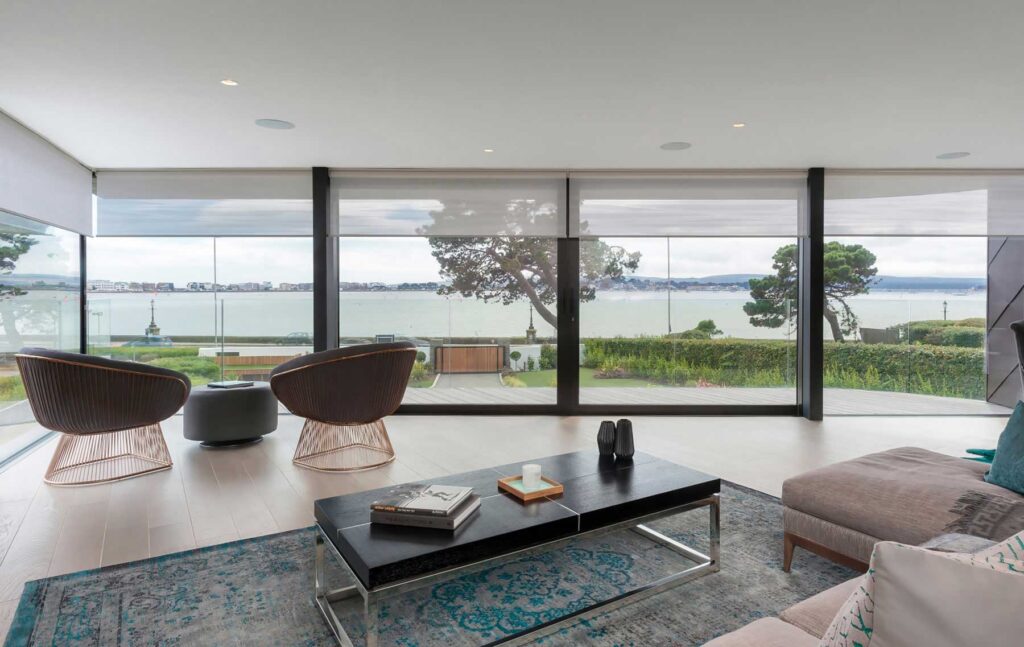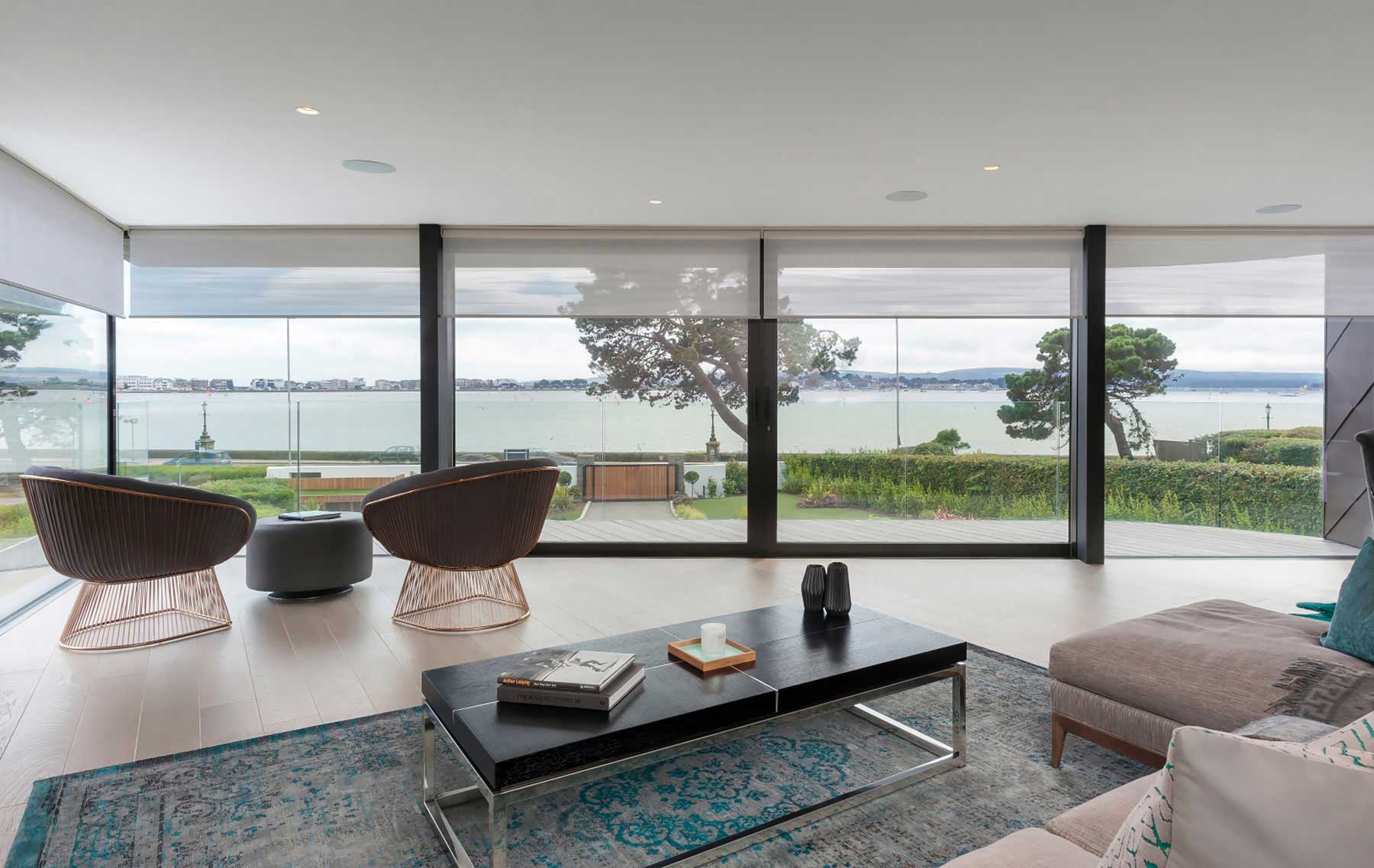 ODC's Poole showroom specialises in glazing for coastal properties. If you'd like any guidance on managing the glazing for your project, please give us a call on 03300 586 792 or complete our contact form today. We are happy to help.