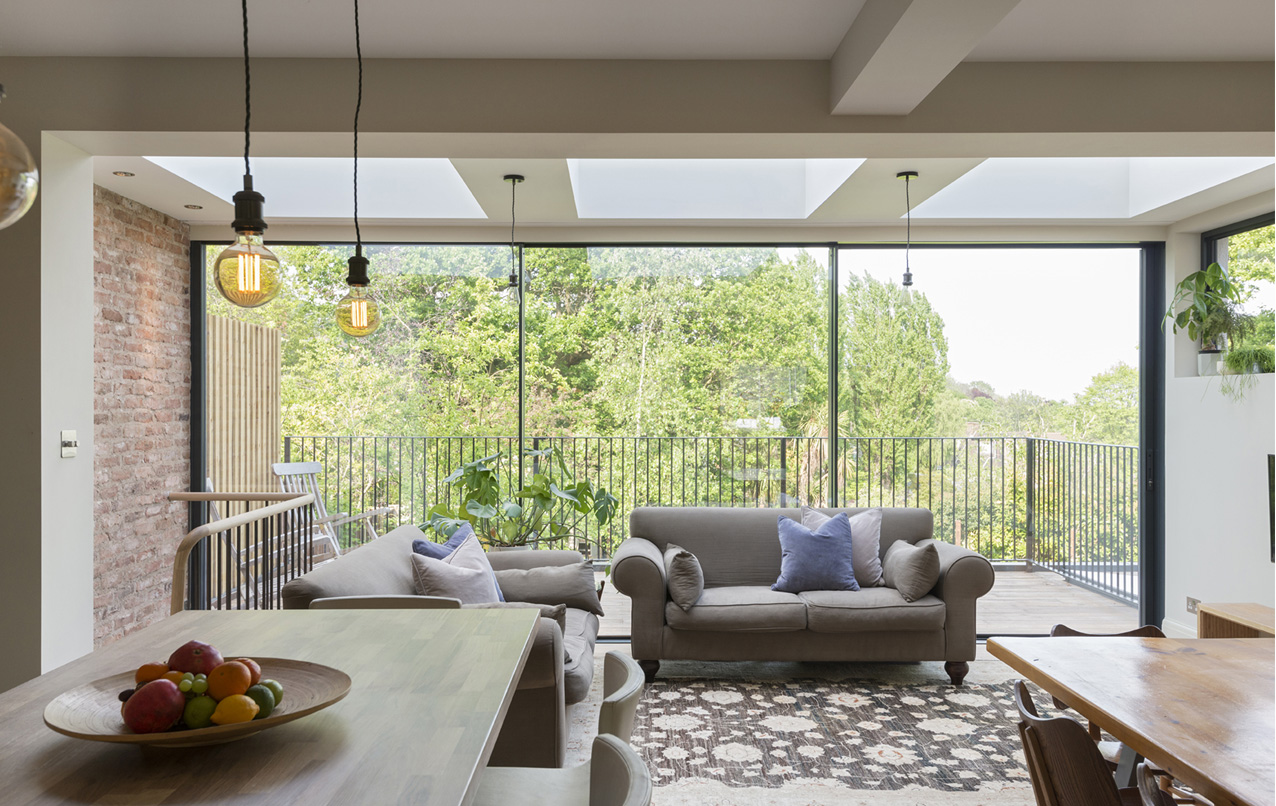 Frameless sliding doors explained
17 February 2021
All Items
Minimally visible or frameless sliding doors
With its clean lines and widespan glazing, architectural glass is notable for its frameless or minimally visible look
Giving panoramic views over the garden or outdoor area, 'frameless' is a generic term for a number of different door and window systems. Somewhat confusingly, they may or may not include a frame around all or part of the glazed panels.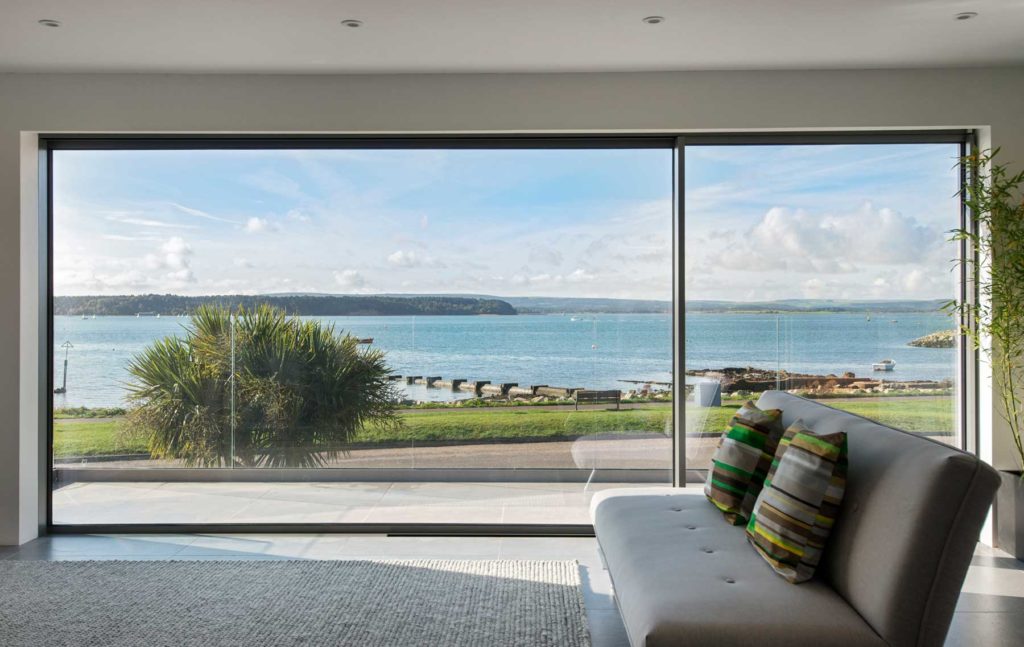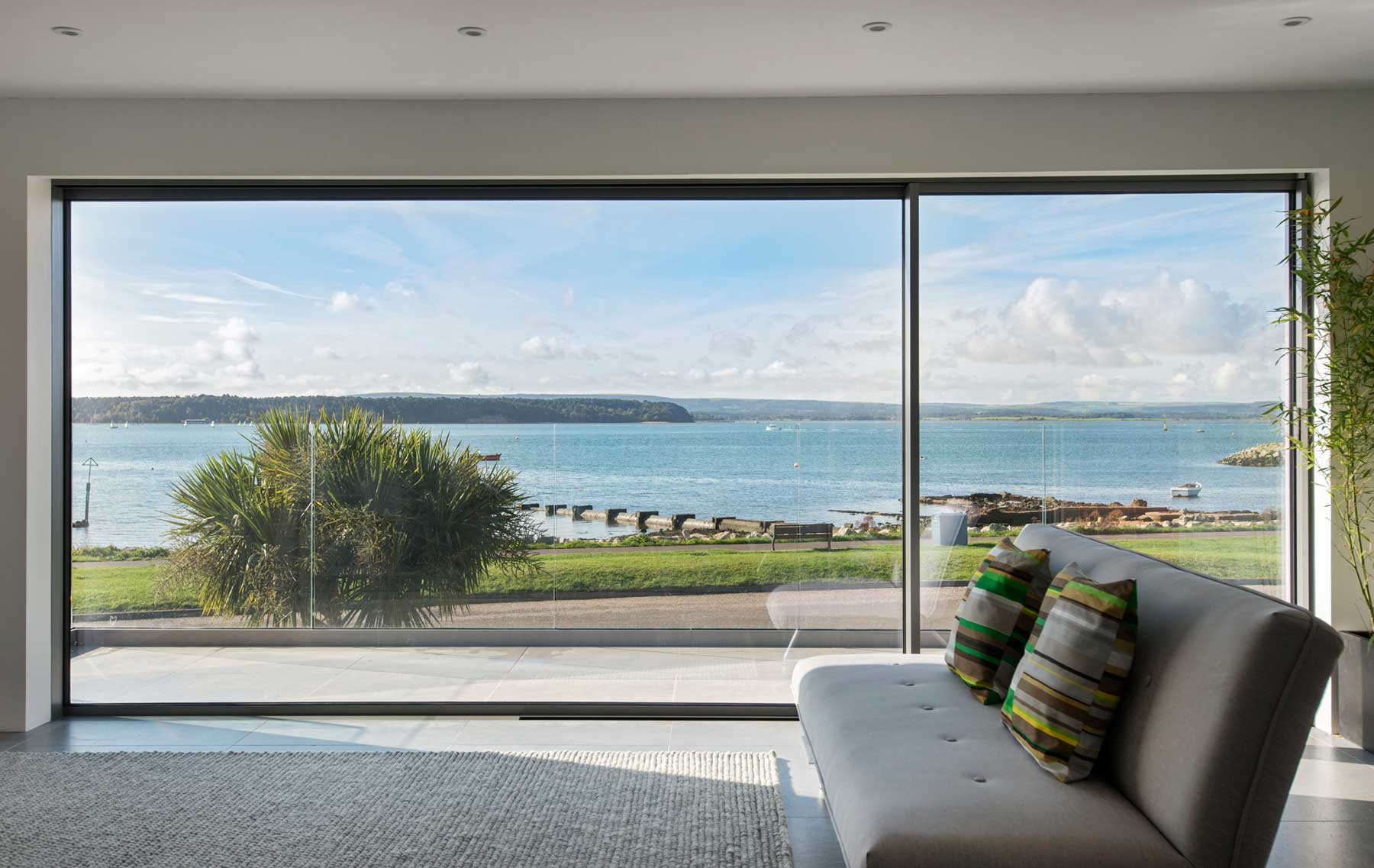 Openable, double-glazed and weathertight
Bringing the outside in is a key benefit of this glazing choice. Therefore, it invariably incorporates maximum visible glass and minimum visible frame. Crucially, if you want openable, fully weathertight floor to ceiling panels, a frame on all four sides is required.
Are you are looking for a minimally visible opening door system that is an integral part of the house? Realistically, double-glazed units are the only thermally efficient choice for the UK climate. Aluminium frames will consistently offer a slimmer frame which also has inherent strength and thermal breaks.
Single-glazed slide and stack
Single glazed, totally frameless openable panels can't butt together perfectly, so a small gap will be present between them. This space will not be fully enclosed and sealed; however, the view will be totally uninterrupted.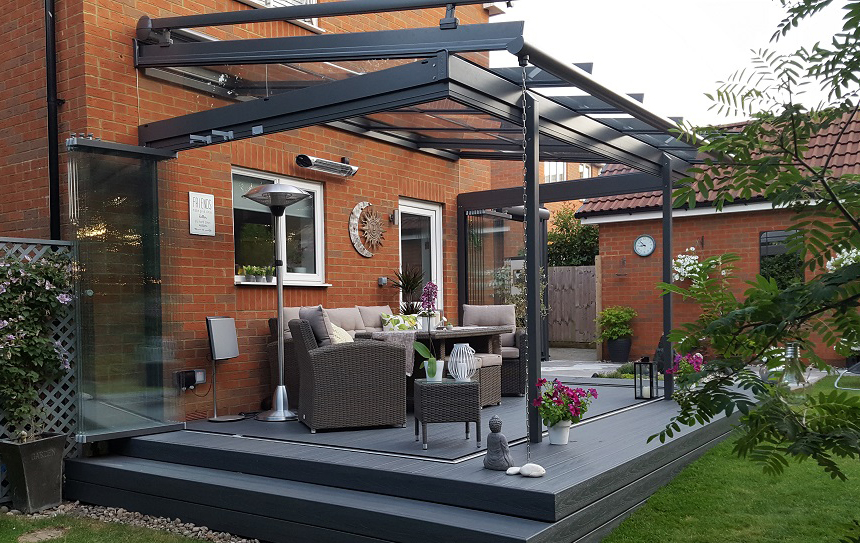 You can opt for a gasket between each section to provide weather protection, which will introduce slim but visible vertical lines. A frame section top and bottom creates a stable area for hinges, enabling panels to slide and stack to one or both sides.
This type of glazed structure, whether or not gaskets are fitted, is best suited to a room that can be closed off from the main house during the coldest months. With space heaters, a single-glazed 'garden room' or atrium can be used comfortably from March to November. The one pictured in our gallery above has no gaskets, yet it is our customer's most used room apart from the bedrooms – used for every meal, nine months of the year.
Minimal frames
There are several systems that can provide minimally visible double-glazed panels and surrounding frames in any RAL colour. This reduces the impact of a sliding door arrangement. The frames can even be recessed into the adjacent walls, floor and ceiling so that very little can be seen around the outer edges. Depending on the width of the opening and the number of doors/panels specified, there will be 1-3 vertical lines.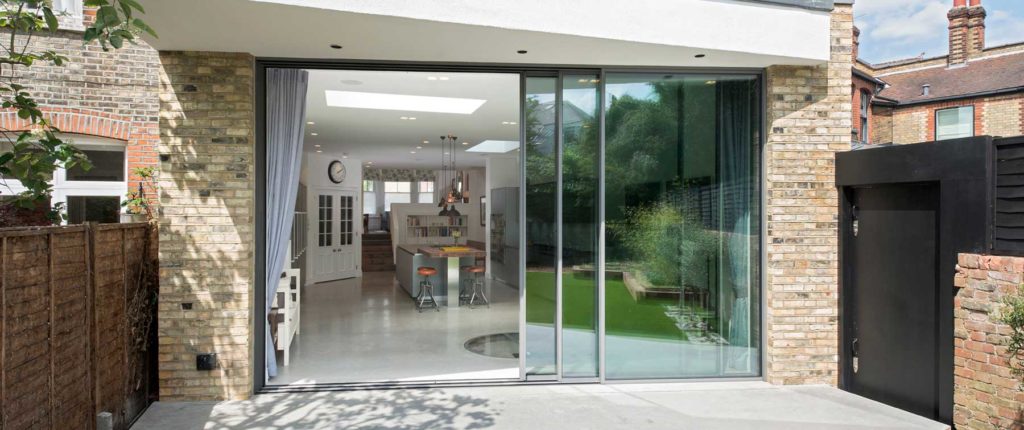 A minimally visible sliding system such as Cero is purposely designed to provide the greatest impact by being scarcely noticeable from the front view. No wonder we call it the invisible door! It has such a slim profile that, rather than taking centre stage, it plays a supporting role. That huge glass panel area (up to 15 square metres) ensures that your eye is drawn beyond the product itself.
Reduced sightlines
It's worth mentioning that if your preference is for minimal sightlines, it's important to look at the profile of the frames not just from face on, but from an angle, too. Where some sliding system frames are ultra-slim in one dimension, they are likely to compensate for this on the other for strength. This creates chunkier side-on views and correspondingly wide tracks at floor level. ODC's SL320 sliding system boasts a 20mm frame.
Ease of use, aftercare and service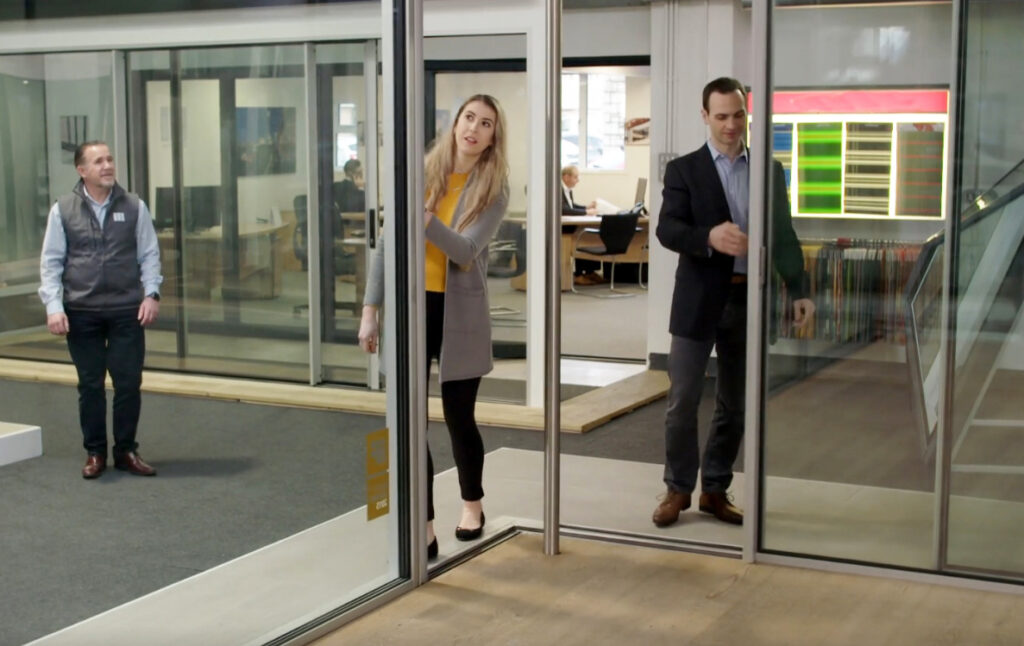 When choosing a supplier, whether you are on the hunt for frameless or minimally visible frames for your glazing project, do take a look at the product in use. Nothing beats a visit to a showroom with working product displays. Compare it with others for ease of opening and smoothness of operation. They will certainly vary, and if you intend to open the door often a heavy or 'sticky' door is a nuisance.
Similarly, check out reviews and testimonials on your supplier's aftercare and service. Often, this is as important as the product you choose for ultimate satisfaction. Our videos page has a number examples of our doors being used and please book an appointment to try any of our systems out for yourself.
If you'd like any guidance on creating a panoramic view for your project, please give us a call on 03300 586 792 or complete our contact form today. We are happy to help.