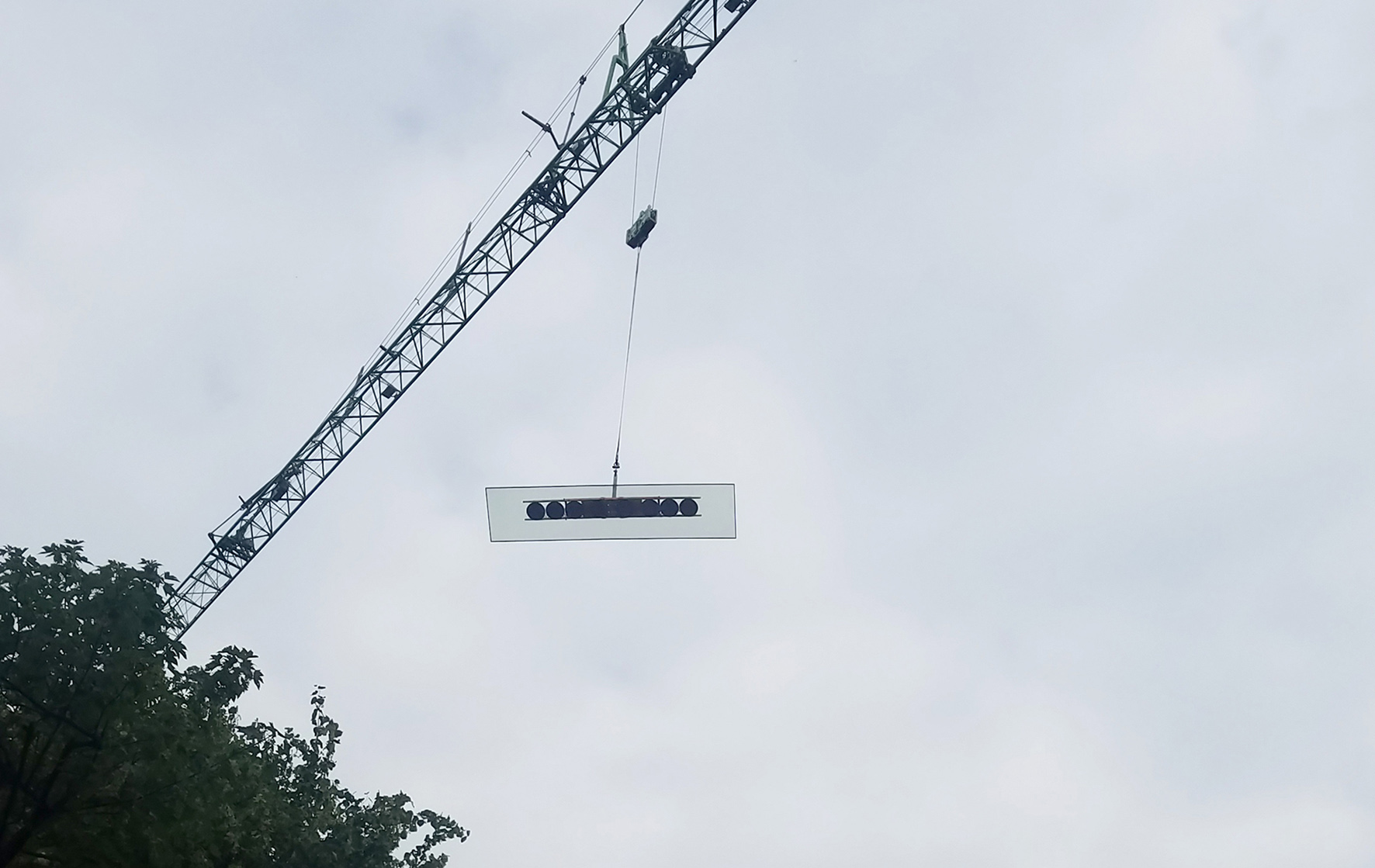 Delivery and Installation: the sky's the limit
17 February 2021
All Items
The sky's the limit when it comes to getting our glass to you
When choosing your sliding or folding door supplier, one of the things to consider is delivery. It's a crucial aspect of any supplier's service and it's worth checking their reputation and customer satisfaction in this regard.
Delivery and installation teams need to work together seamlessly, but just as important is the planning that goes into a smooth and successful delivery. Like a military operation, every aspect is carefully considered. Every person knows exactly what they need to do to and when.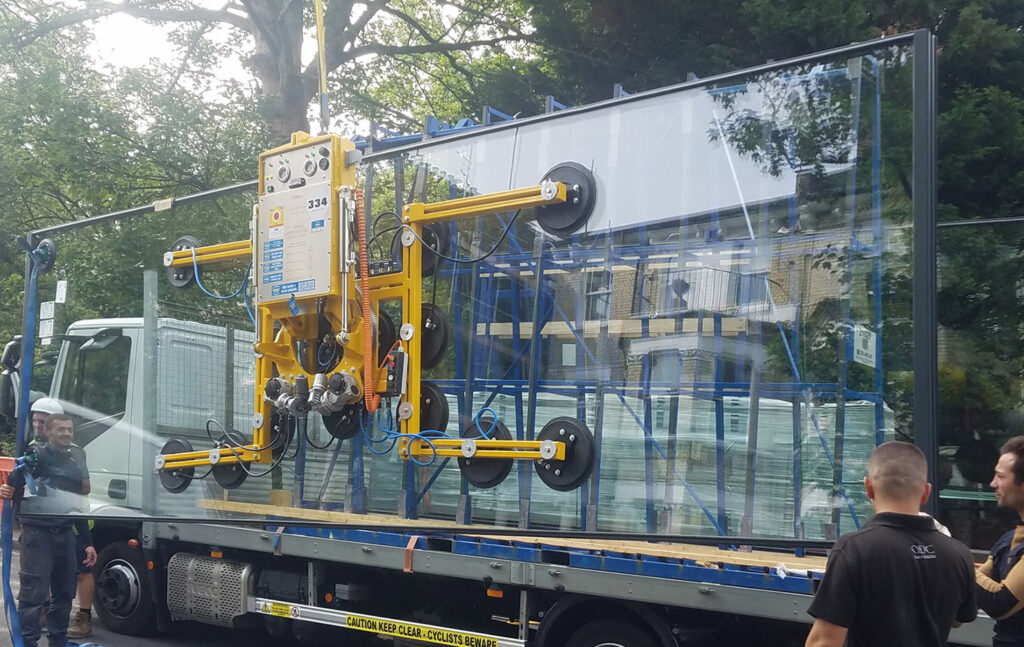 SITE SURVEY
It's not unusual for the way through or around a property to throw up constraints. The sheer size of some glass panels means they often won't fit through front doors or up and down stairwells. However, we can and do find solutions. A site survey will highlight this and we'll discuss options with you.
Sometimes the answer is as simple as asking a neighbour whether we can remove a fence panel. Our customers often find that the glazing isn't the only thing that needs special delivery consideration, so we'll co-ordinate our delivery with other items such as a bath or sofa.
Sometimes delivery is trickier. That's where cranes and spider or mini cranes come into play. Generally, the only thing that thwarts us is high wind, but that's only temporary.
Central LONDON – sorted!
Access for delivery and installation in London can often be restricted. From basements to penthouse apartments, terraced houses to narrow streets, we've seen – and conquered – them all.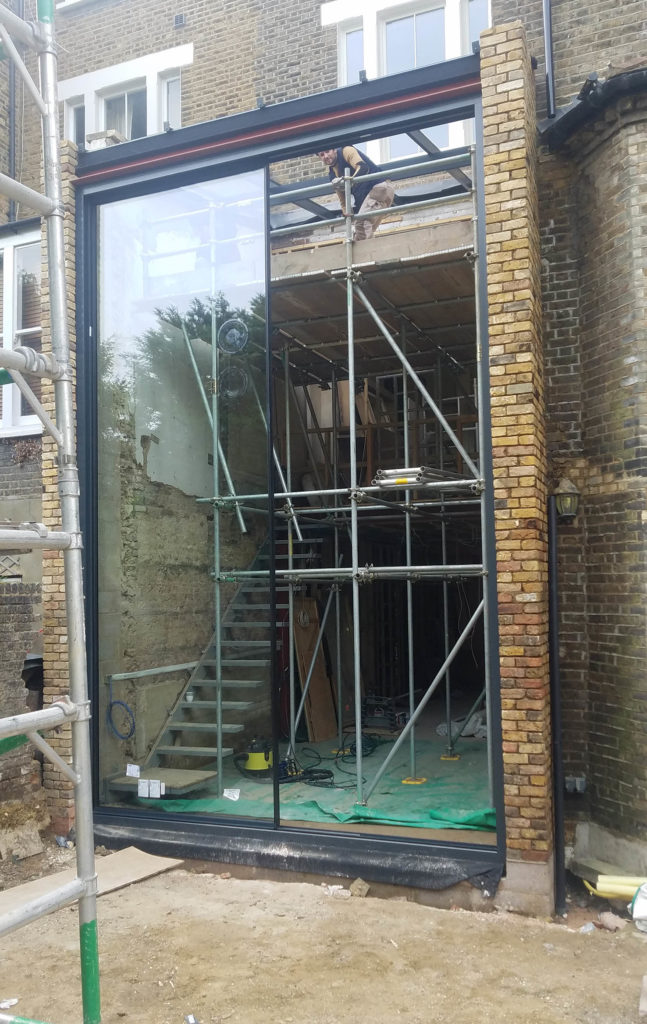 For larger glass panels (usually on sliding glass systems) the delivery will arrive on a 7.5 ton flatbed lorry. The units are safely strapped upright onto glass stillages to prevent any movement during transport. Our drivers can easily negotiate the vagaries of the London traffic knowing their precious cargo is secure.
The majority of the panels can be unloaded manually and our specially trained teams use glass suckers to aid the lift. The suckers incorporate handles to make the heavy weights easier to carry carefully around the house into their final position. It can take up to six men to lift a unit weighing 250kg.
PERMITS AND CLOSURES
If we do need to use a crane, rest assured that your glass is in very safe hands. Prior to its delivery your installation team fits the frames into place in readiness for the glass to slot in. It's just a matter of getting it from the street to the frame.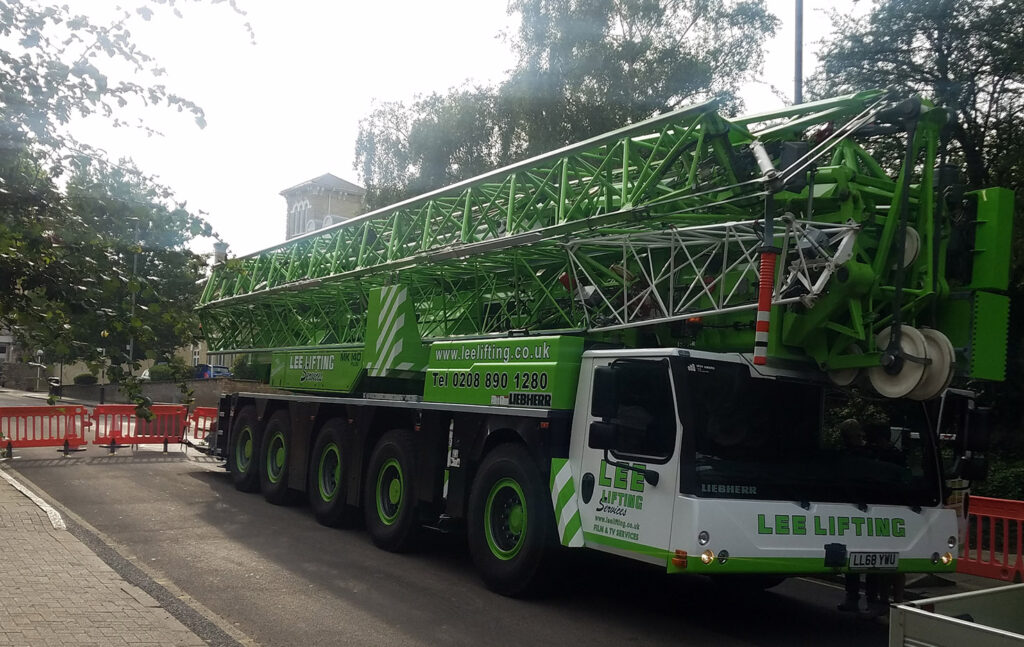 It may be that we need to close your street to allow the crane to operate, but we take care of all of that, agreeing everything with the council including any closure of parking bays and other permits. On a recent installation, we carried out the crane lift on a Sunday as a local school didn't want us working nearby when students were present. On other installations in central London we've even had to divert bus routes!
CRANE POWER
On delivery day, when the glass units arrive, the slick transfer operation generally includes fitting a mechanical vacuum lifter to the glass panels in turn. The skilled crane operator will then lift the panels into the area, whether that's up several stories or up and over a rooftop into the garden. Our installation team gently guide the panel into place while it's still attached to the vacuum lift and when they're satisfied it's in place only then will the lifter be released.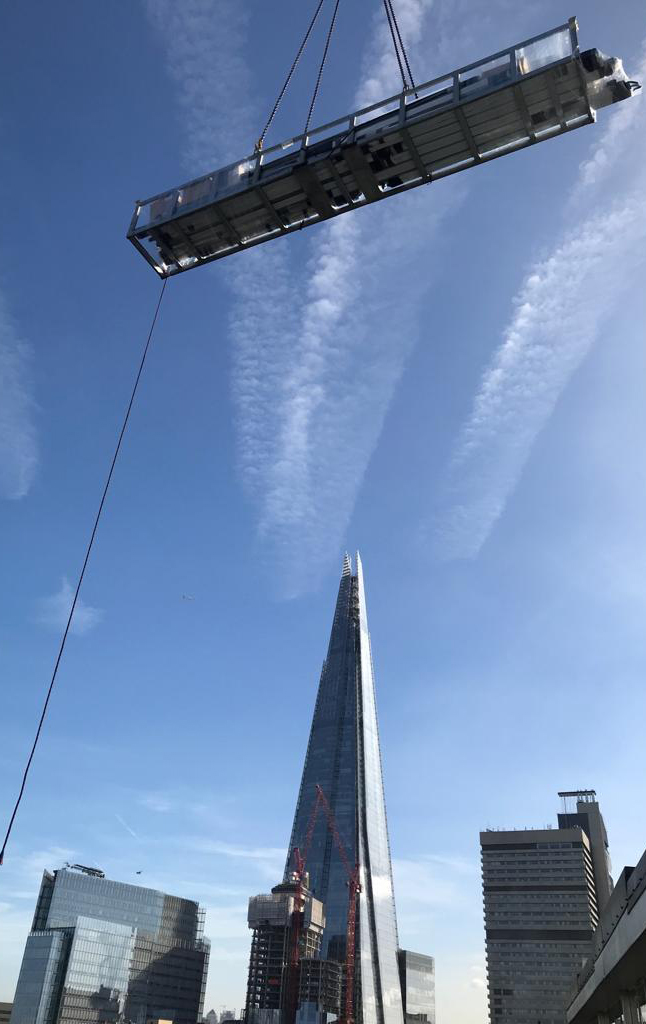 Depending on the number of units we deliver, the crane might be working for an hour or up to a day. Our 12-panel penthouse installation near The Shard  took all day, craned without a vacuum lifter due to special circumstances.
If you'd like any guidance on managing the glazing for your project, please give us a call on 03300 586 792 or complete our contact form today. We are happy to help – as you can see, we love a challenge. Read more about the ODC Customer Experience here.