Contemporary patio doors for spacious modern living
25 February 2021
All Items
Patio doors will transform how you live
By rethinking the glazing options available to you, your home can have a contemporary, yet relaxing feel. Incorporate spectacular glazing into your design plans from the outset.
Don't just think of glazing as a form of insulation and a source of light. With our dedication to high-quality materials and focus on craftsmanship, we invite you to think of glass design as a chance to create a focal point for your home. A feature that makes your property unique.
Forget small squares and rectangles that provide a chink of light from the outside world. Instead, open up your living space to a world of light, comfort, and warmth. To enjoy the unique situation of your property, consider installing a glazed door that can be specifically tailored to your needs.
Bespoke sliding patio door systems or stunning folding doors will create a seamless transition between your living space and garden. Let's take a closer look at some of the options available.
Sliding patio doors
Completely transform the aesthetic of your home and let the sunshine stream in with floor-to-ceiling sliding patio doors.
Taking patio doors to the next level in design, the latest high performance sliding systems are an architect's dream; it's now possible to incorporate movable glass panels up to four metres wide and six metres high into a glazing design
A complete game-changer when it comes to opening up your home and making the most of the garden area, sliding patio doors enable your living area to become another room with an open plan feel, for the best in contemporary living.
Known as an invisible window, products like Cero with minimal sightlines, are a great option for maximising the potential of a beautiful vista for homes by the sea or in the glorious countryside.
Corner or bi-fold options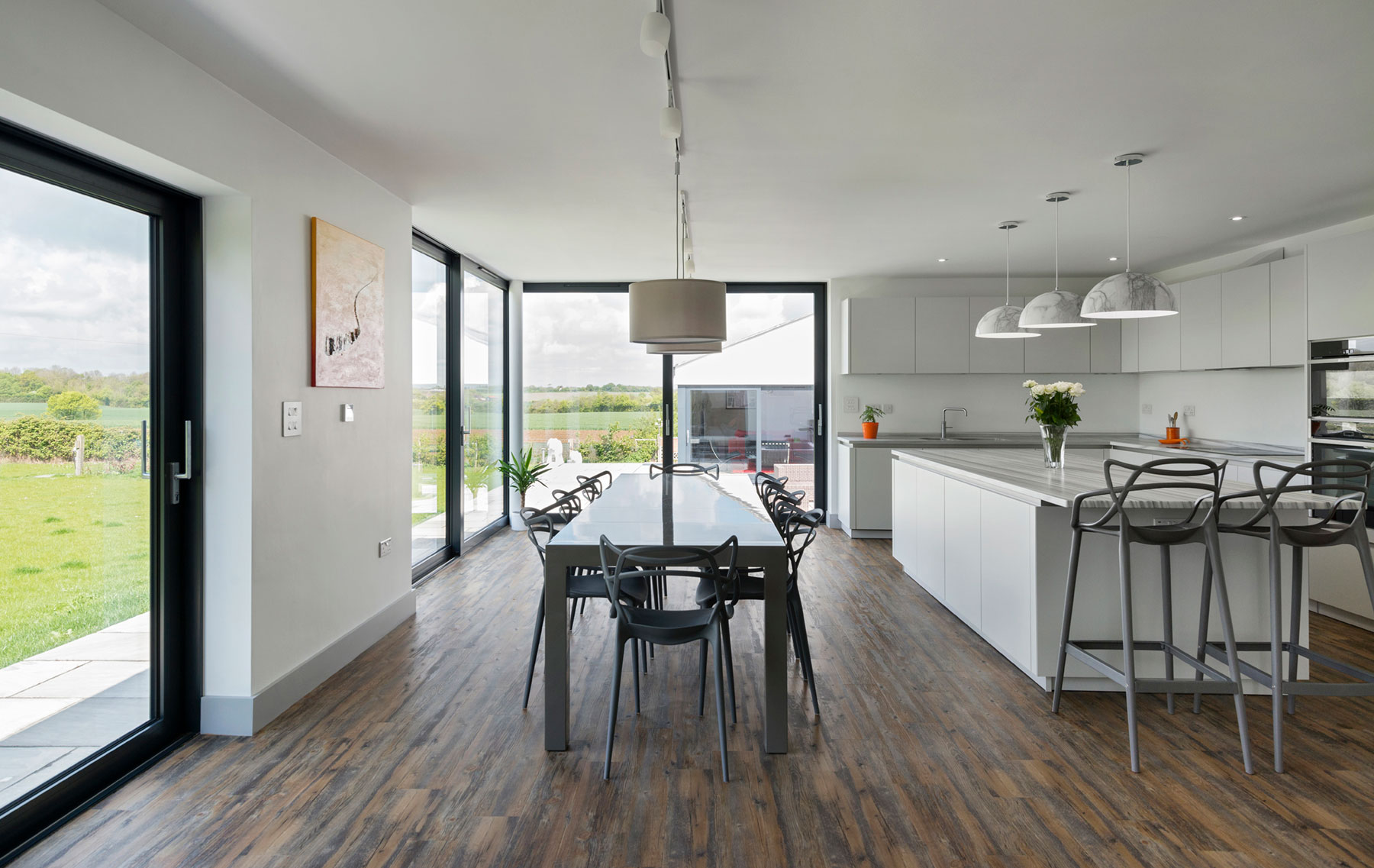 Incorporating two sets of sliding doors together in the corner of a large room, such as a lounge area, can maximise light in your home and create an ultra-modern feel. This is especially popular for creating sumptuous open plan kitchen or dining spaces or even to open up a large space across the entire width of a property. Bifold doors are another popular choice for luxury and modern living.
These consist of three or more doors that fold together as they open along a track in a concertina effect. A five-door folding system is a popular choice, incorporating the benefits of aluminium, narrow frames, and slim profiles to maximise light and insulation, as well as creating a contemporary design aesthetic.
Why choose bifold doors?
You can create an awe-inspiring flow between your home and outdoor living space. Opening from both the outside and inside, and to the left or to the right, folding door panels provide a range of access options.
Stability, security, and peace of mind also come as standard, thanks to the high-performance specifications of our folding door system. Robust hinges, stainless steel track, and superb thermal insulation are key features.
These folding door systems can also be fully locked in whatever partly-opened position you require.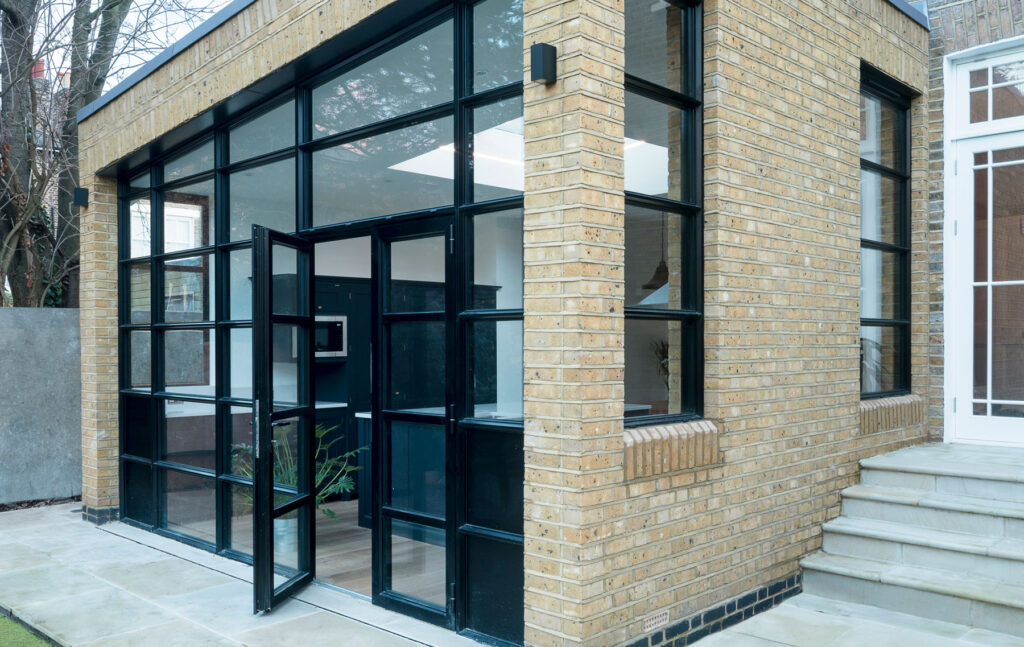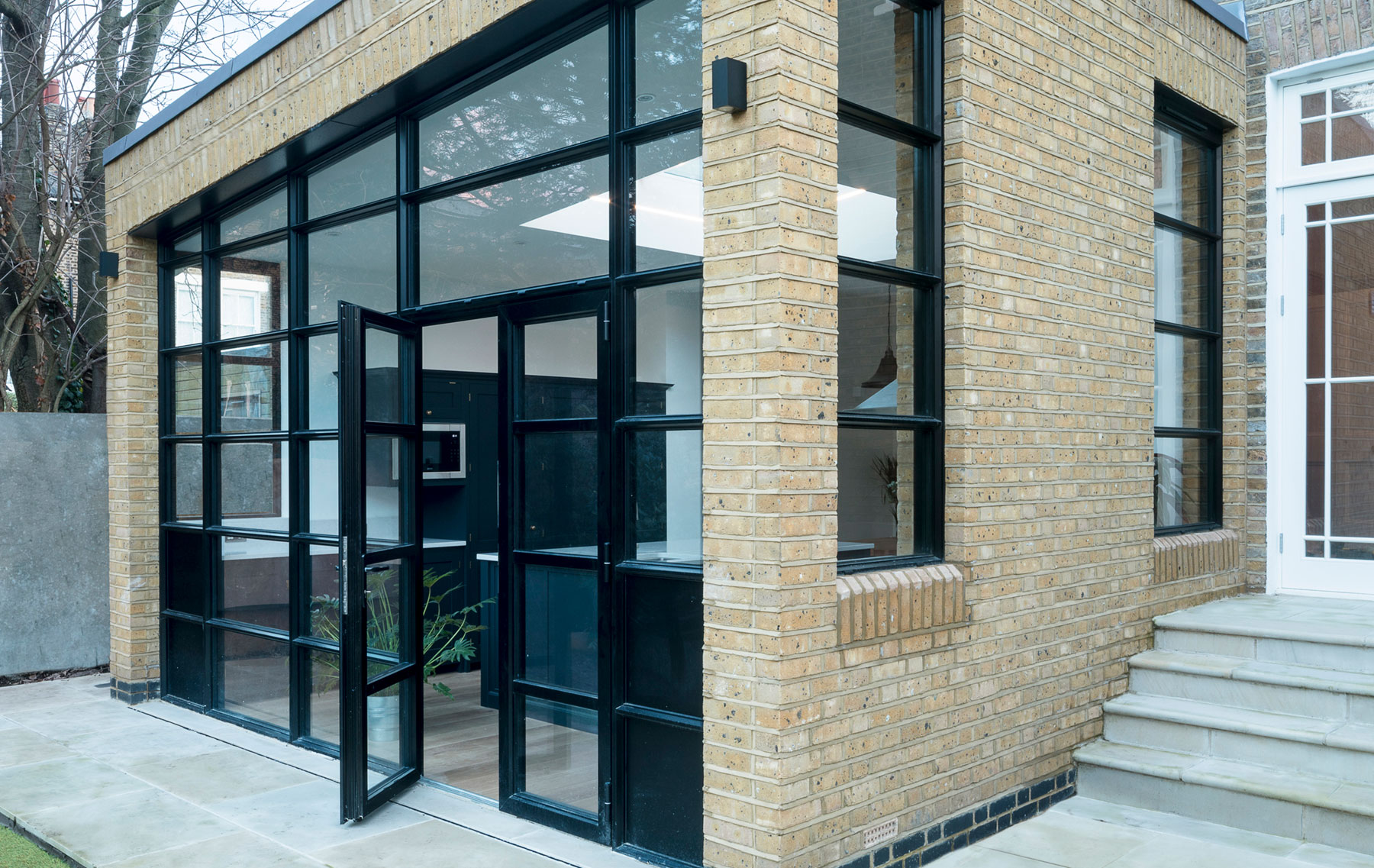 French doors
French doors traditionally incorporate two doors, both of which lock together in the middle and open outwards. It is possible to expand the width of this dual door option by incorporating fixed windows on either side of both of the doors.
French doors in the traditional two-door sense create an attractive, classic access point to the outside world. Open both doors outwards from the inside and step into your garden, patio, or decking. They can be installed into any exterior wall or, as in this exciting project, French doors can be part of a much bigger glass curtain wall to dramatic effect.
A great and secure way to let in summer's light and air. French doors also provide a great-looking, traditional feel to your home and an element of open-plan living between the outdoors and indoors.
Trust ODC Glass with your patio door needs
The glazing design options for your home are endless. We will work with you on a bespoke design unique to your home, ensuring you make the perfect choice for your property.
The high quality and performance of our products are guaranteed. We offer a wide range of materials from the traditional to the contemporary.
Our workmanship and door systems undergo continuous rigorous testing from nationally and internationally renowned professional bodies. This includes testing for sound insulation, permeability, security, and defence from extreme weather.
If you'd like any guidance on managing the glazing for your project, please give us a call on 03300 586 792 or complete our contact form today. We are happy to help.