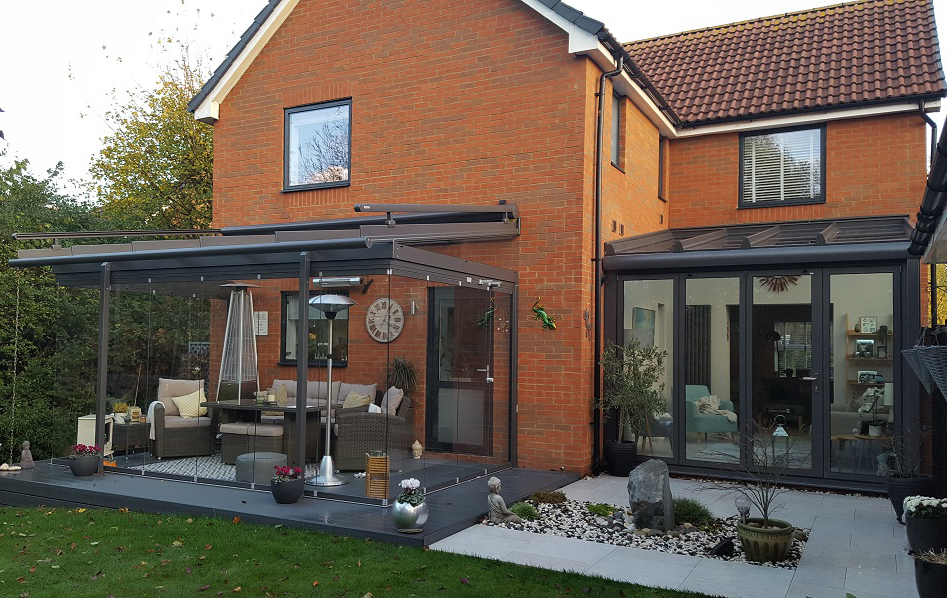 Wintergarden Extensions: an extra room you'll love whatever the season
9 February 2021
All Items
A Glass extension for your home: the versatile wintergarden
Many people looking to extend their homes are drawn to the light-filled openness of a wintergarden as their ideal solution.
Relaxing in a wintergarden gives homeowners a strong connection to the outside whatever the season. From the comfort of your home, the surrounding glass sides and roof deliver the sense that you are in touch with the natural world, with the associated feelgood factor that engenders.
Not only does a wintergarden glass structure offer additional space, but the adjoining rooms also benefit from the extra light it delivers right into your home.
A wintergarden is a stylish, contemporary alternative to a traditional house extension and prices can start from as little as £15,000.
An cosy insulated space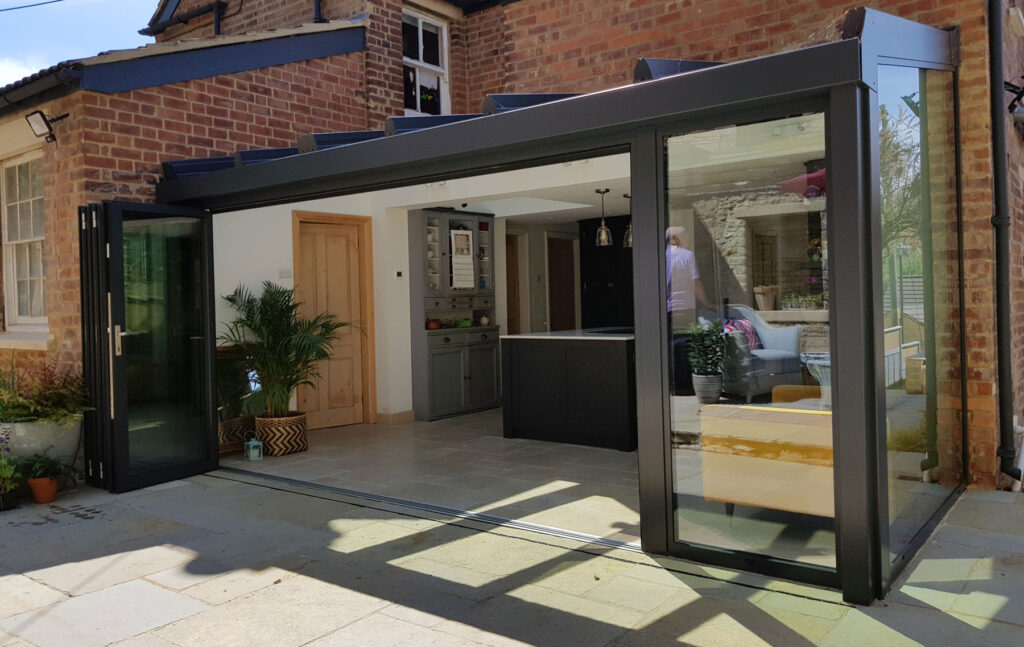 A far cry from a chilly conservatory which has to be closed off in winter, a wintergarden can be open plan with another room or the rest of the house
The double-glazed panels and doors, used in conjunction with underfloor heating, mean it's a useful space throughout the year to complement your lifestyle, although it's worth noting that the insulation values of thermally broken, high performance double or triple glazing in aluminium frames can never compete with those of a solid wall.
Wintergarden designs are bespoke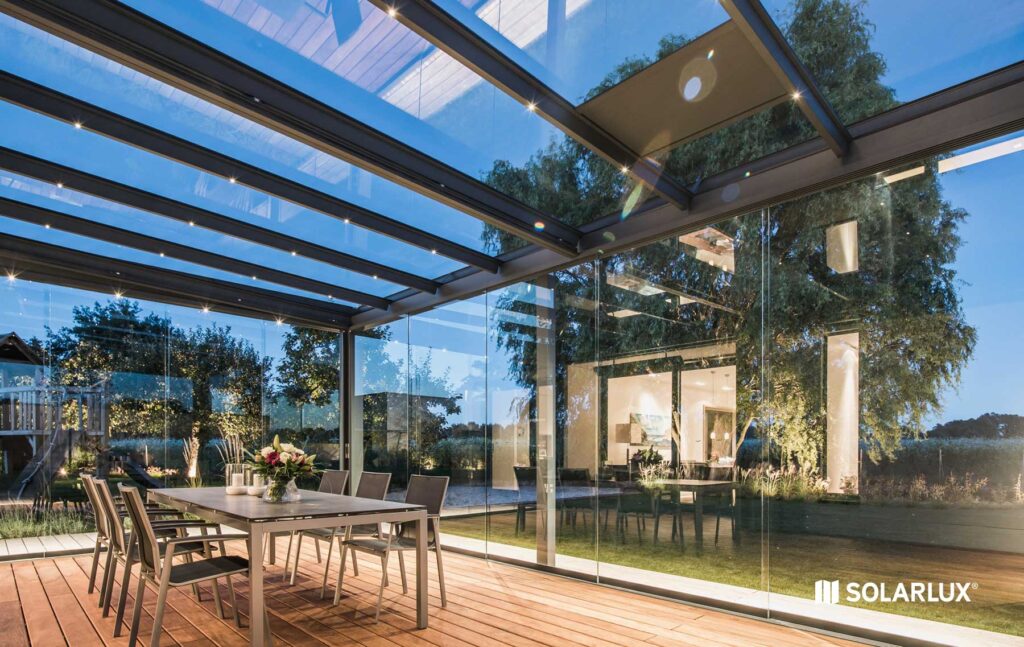 We design and build every wintergarden as a bespoke structure to reflect the style and design of your house. Single pitch roofs are a popular option, as are gable or lantern roofs.
Our four wintergardens have distinctive design elements; SDL Avante Garde has beautiful wood interior facings. SDL Akzent Plus, which has slim aluminium sections, can achieve large format spans and is our best-selling design.
For maximum light levels and wide roof spans, the SDL Atrium and the SDL Acubis are wonderful solutions for garden rooms and shelter for terraces. These designs are thermally unbroken for unheated spaces which already benefit from a sunny orientation.
Bifold doors to match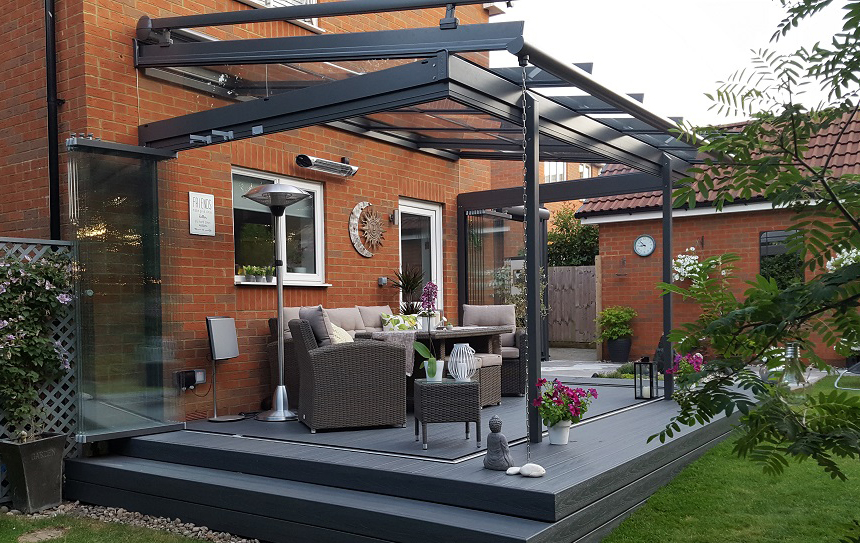 The uprights of a wintergarden are usually a combination of fixed panels and bifold doors to increase the versatility and access. As a result, you can open up one, two or even three sides to the outdoors creating a space that naturally flows – ideal for family gatherings and parties.
Should you wish, one or more sides of the extension can be solid, rather than glass.
Every choice of colour and size
From a narrow side return area to  a large glass structure spanning the width of your house, wintergardens are a versatile option for increasing your home's footprint. One of the smallest glass structures we've created is a snug 3m x 1m, bringing added light into a sunken patio area. The largest (so far) is a 6m x 6m multi-purpose room used as a key space for family life.
Anthracite Grey is the most popular colour finish for our customers' wintergardens (which is also the case with many of our aluminium windows and sliding doors). Other standard colours are white or black; however, any RAL colour can be ordered to colour match your property.
Essential climate control features
The orientation of your house is no barrier to installing a wintergarden. Automated roof vents, solar control glass as well as awnings and blinds all ensure you have perfect temperature control, especially at the height of summer.
Stand-alone glass houses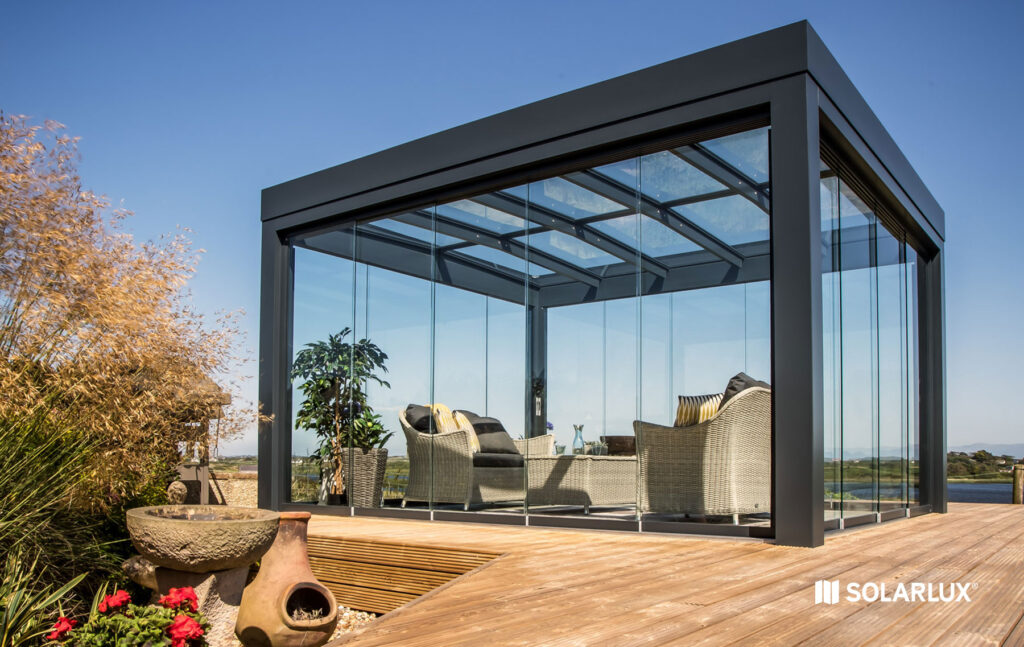 Wintergardens can also be stand-alone buildings in the garden for leisure and entertaining. Our favourite example covers a hot tub. The roof and sides of this unique glass structure are permanently open unless it rains when they are automatically closed by a weather sensor mechanism.
Now, doesn't that sound like a little slice of heaven?
If you'd like any guidance on wintergardens, please give us a call on 03300 586 792 or complete our contact form today. We are happy to help.