Warmer, wider, smoother, safer – new generation patio doors
25 February 2021
All Items
benefit from the Latest Glass door technology
Depending on the age of your property and when it was last refurbished or remodelled, you may still have traditional French doors or chunky uPVC doors opening out onto your garden.
They may well be draughty or heavy to open, offer poor security and, probably allow significant heat loss.  If they've come to the end of their useful life, and you're looking for a replacement, you'll be pleasantly surprised at the build quality of the latest aluminium patio doors.
Smooth opening and better insulation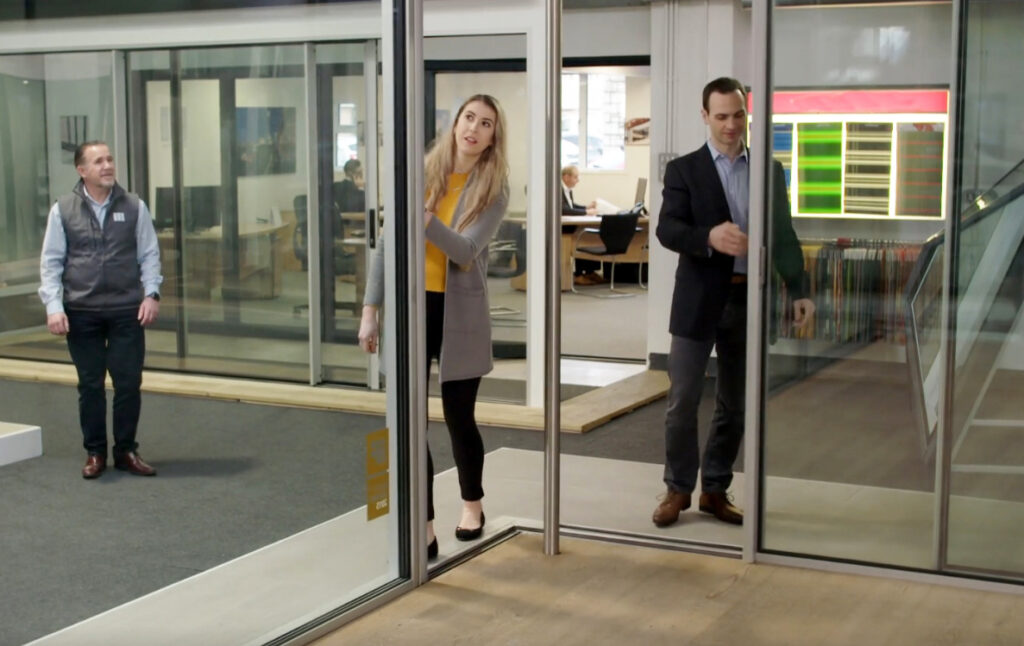 Patio doors have undergone significant technological improvements and high quality systems are very well balanced, sliding smoothly and easily along superbly engineered steel runners. Whether large sliding panels or multiple folding panels, the best systems open with minimal effort. One-handed operation is all that's required to move the doors from closed to open and vice versa.
Patio doors with superb thermal efficiency
Improvements in glass U-values and special coatings have contributed to thermal efficiency, too. As long as you receive the right glazing advice, you needn't feel a drop in temperature as you walk past the patio doors in winter. Similarly, you should be able to avoid too much heat gain from a large south-facing window in summer. Insulation within frames has vastly improved, creating thermal breaks which stop outside temperatures being transferred to the inside via the frame. This is particularly true of aluminium doors which, incidentally, are now available with an aluminium outer side and wood inner frame finish to complement the interior decoration.
Doors for indoor-outdoor living
With the continuing rise in popularity of open-plan living and large family kitchens, sliding or bifold patio doors are a must-have in most people's kitchen extension planning. They offer a greater connection to the garden that makes any room feel instantly lighter and more spacious, whether the view is of a green expanse of grass or hard landscaping. This customer bifold project in East London shows just how bifolds transform family living spaces.
Continuous flooring, whereby the same floor tile is used on the patio outside as in the room inside, is another popular choice. Not only does it unite the two areas further, with a level threshold the spaces flow almost seamlessly into one another when the doors are open.
It should be noted, though, that a minimum threshold will not always be fully weatherproof depending on the direction it faces. Our technical team will be able to help you choose the best solution for your room's aspect. There are several threshold options for most of ODC's door ranges.
EASy ACCESS to your garden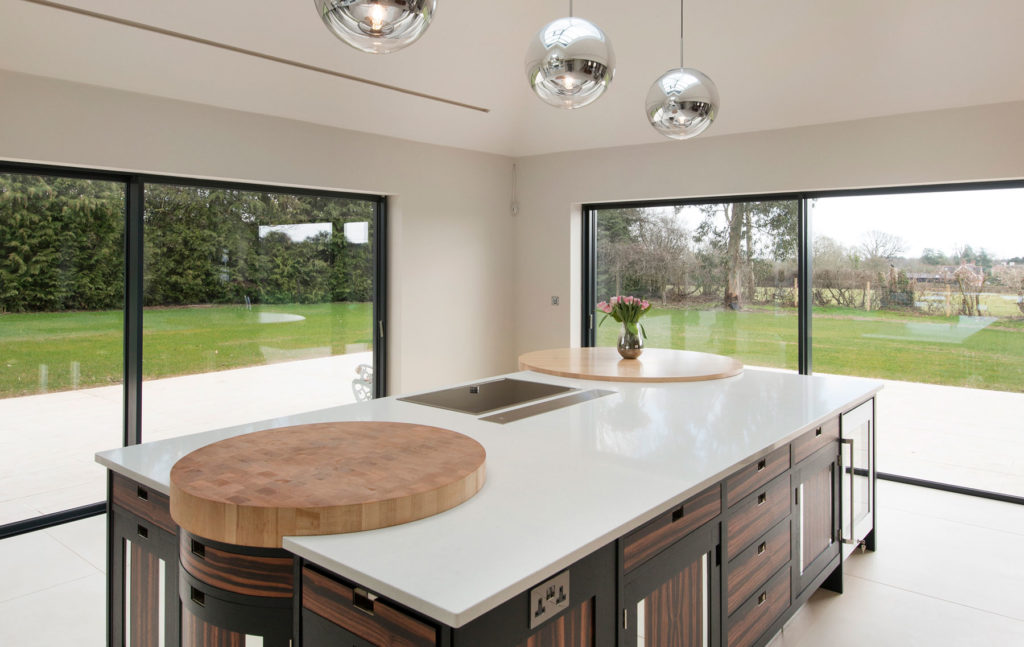 Modern patio doors are totally secure from the outside, but their design means it's still easy to for you and your family to gain quick access to the garden when you want.
Bifolding patio doors often have a single access panel, so you can choose between opening just this or multiple panels. And when you do open it all up, the doors take up a surprisingly small amount of space folded to one or both sides. You can choose whether they fold into the room or into the garden, too.
A sliding patio door can be opened just as much or as little as you like. With panels as large as 6m x 4m, the opening creates a similar 'open-air' feel to fully opened bifolds.
increased SECURITY
In the past, patio doors were often a point of entry for burglars, but that's all changed. For peace of mind, it's good to know that ODC doors have a two- or three-point locking mechanism as standard, with more as an option to thwart break-ins. Further security possibilities include connection to monitoring systems, glass breakage detectors and integrated alarm systems.
reduced insurance premiums
Robust multi-point locking and burglar-proof construction make the latest aluminium sliding doors and bifold doors a plus for your house insurer.
If you'd like any guidance on managing the glazing for your project, please give us a call on 03300 586 792 or complete our contact form today. We are happy to help.