Get expert help finding your perfect glazing
16 February 2021
All Items
A quick guide to sliding doors, bifold doors and windows
You're all set to choose the glazing for your project, but where do you start? What are the merits of sliding doors versus bifold doors and can you get windows to match? Decisions, decisions…
Here's our overview of different options and why you might choose one over another. Ultimately, your choice will be influenced by a combination of lifestyle and looks, performance and budget.
To slide or to fold?
Aluminium sliding doors are currently a very popular option for our customers. They are self-contained, requiring no additional space when open. They also offer large panel sizes to give a great view of the outdoor area beyond.
Depending on how many panels you decide on (typically 2-3), you will be able to open half to two-thirds of the width of your sliding system to give access to a garden or balcony.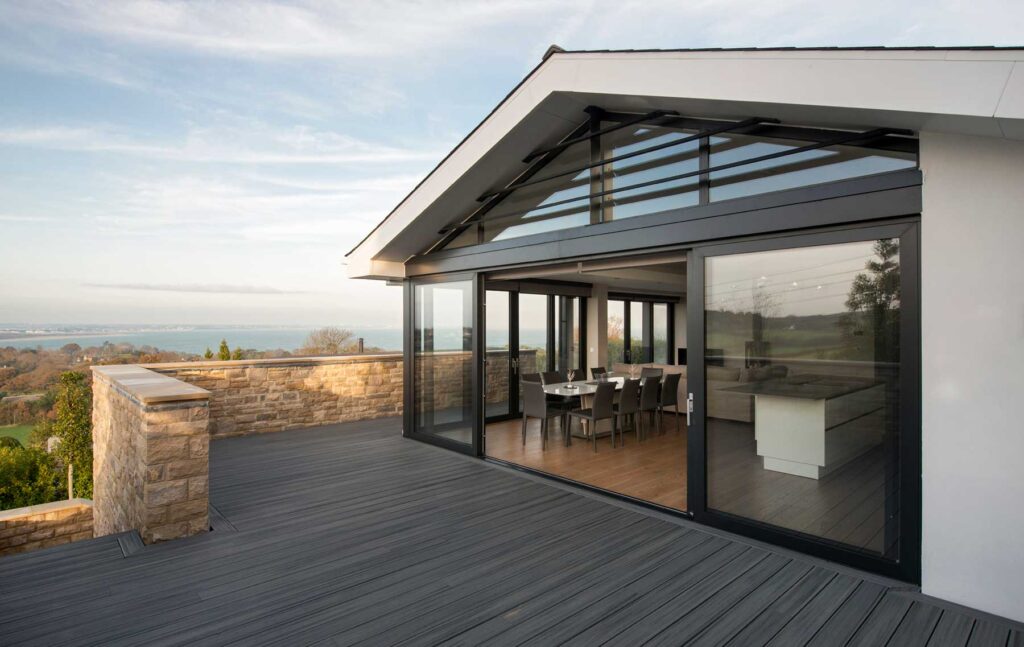 Bifolding door panels are generally narrower than their sliding counterparts, so there will usually be more of them across an opening. They are popular among customers who want to open up the full width of the wall to the outside, effectively integrating the two spaces.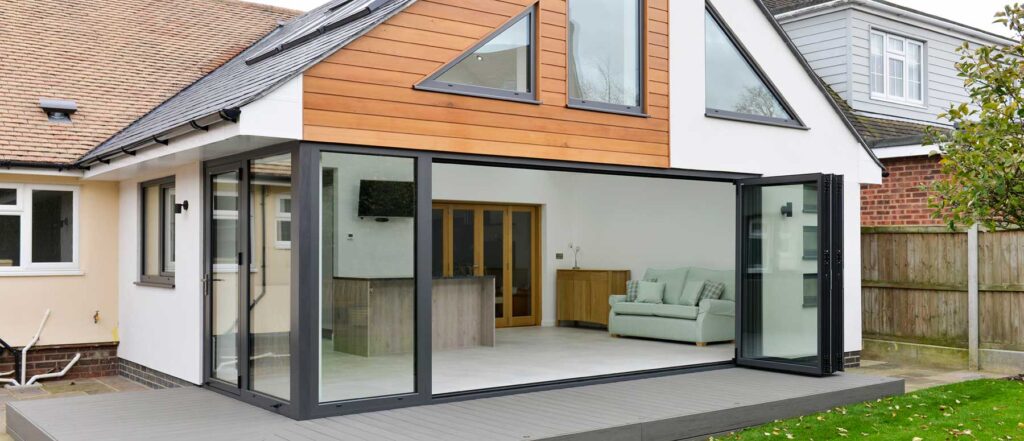 You need to allow room for these types of doors to concertina open and closed – you can choose whether they fold outwards or inwards. ODC bifolding doors are available in a number of material options: timber, aluminium or composite (aluminium outside and timber inside).
Contemporary or classic FRAMES
Once you've decided between sliding or bifolding doors, there is a choice of different styles to ponder.
ODC300 is our best-selling aluminium sliding system. It's a more classic looking door than some, with relatively substantial frames and suits a variety of house designs. There are many configuration options and panel sizes available and it's also available quickly in our standard colours of black, white any anthracite grey. Take a look at our project case studies and gallery to see its versatility.
For people who prefer a very slim frame, the SL320 or Cero are both superb, stylish choices. SL320 is suitable for most properties and can replace your existing patio doors with minimal fuss. It is also stocked and manufactured at our Poole factory.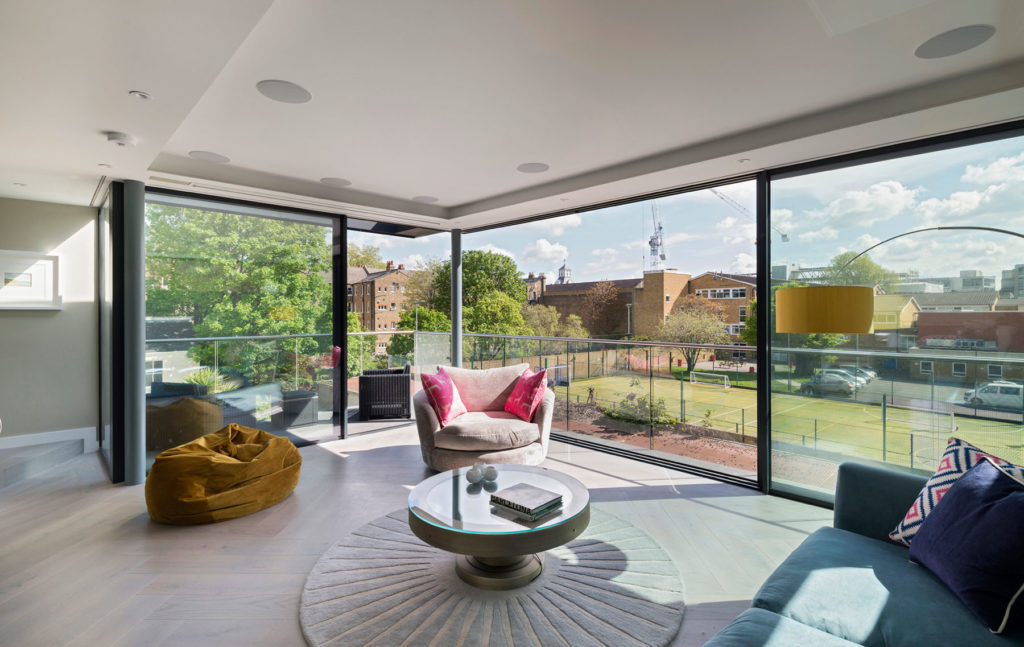 Triple glazing
Cero sliding door panels can be triple glazed and are available in exceptionally large sizes of up to 6m high x 4m wide. They are often chosen for contemporary properties and new extensions and can be recessed into the surrounding wall and ceiling with a level threshold, too.
In our folding doors range, the ODC121 is consistently an all-round winner. Each panel can be up to 1200mm wide and 3m high, opening inwards or outwards. The relatively slim frames allow in a substantial amount of light and this model offers a particularly high degree of security.
Efficient wintergardens and windows
We recommend ODC121 for outdoor structures as it's an extremely thermally efficient bifolding door which matches the wintergarden frame size for consistency of line. As with all our aluminium systems, ODC121 is available in three classic and timeless colours, Anthracite Grey, Black or White or any RAL colour you want.
As manufacturers, we can make your windows to virtually any size and a variety of shapes and opening possibilities. Made using sleek aluminium frames in any colour, they are highly insulated and efficient.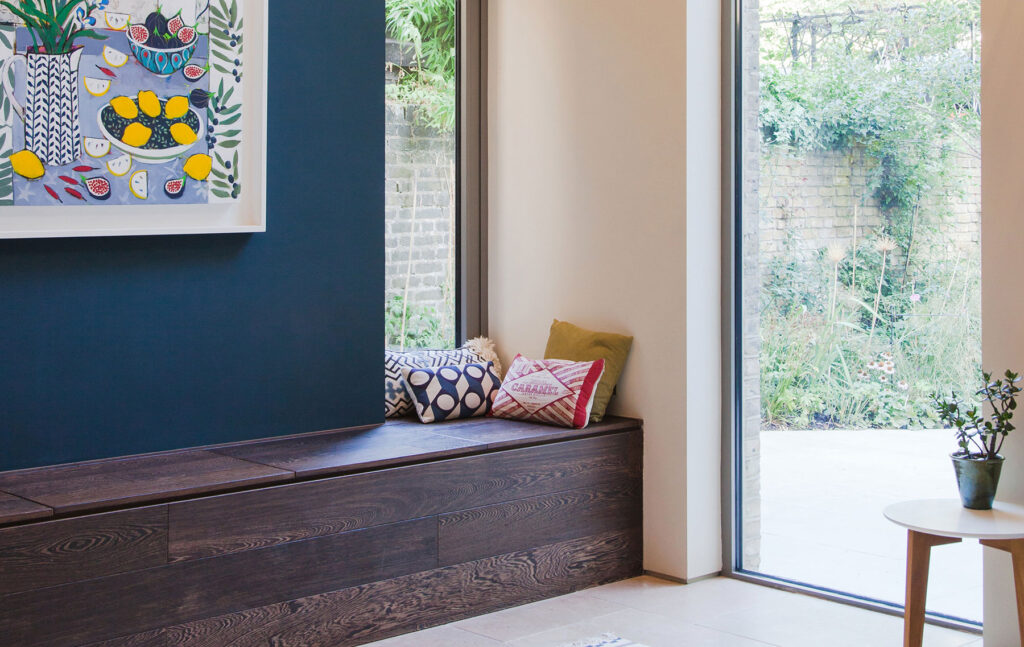 If you'd like any guidance on the best high performance glazing solution to suit architectural styles, locations and budgets, please give us a call on 03300 586 792 or complete our contact form today. We are happy to help.